The Tanning Shop has an immense new offer! As the clocks go forward and British Summer Time begins, this brilliant new promotion is perfect for stocking up your minutes for the coming year!

On Thursday 31st March 2016,GET ££'S OFF 100 Minute Packages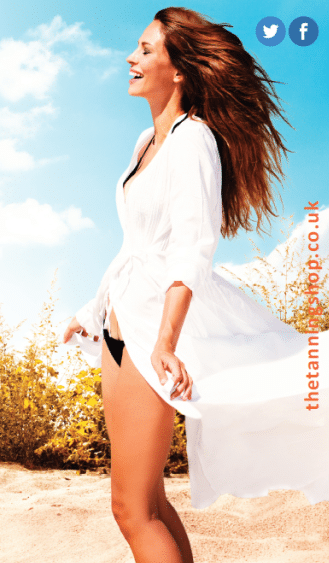 That is not all. We all know that lotion encourages the tanning process and replaces moisture lost during the session, so why not stock up on your favourite lotion at the same time with 20% off the usual price!
This deal is on for one day only and if you are not able to get to your local qualifying store, why not give them a call and they will happily take your payment over the phone
The Tanning Shop's fully trained Tanning Professionals are always happy to help choose a deal that suits skin type  as well as providing great advice on how to maximise the tanning potential of a session. Why not visit one of our beautiful stores and request a tour of equipment? The team are always happy to answer your queries and provide information to help build that gorgeous, golden tan

The registration process is quick, easy and can be completed online (please allow 24 hours for your record to be activated) The answers you provide will determine skin type, tanning history and in turn session length and equipment type. The Tanning Shop has an outstanding choice of the most innovative spray and UV equipment and appointments are readily available. Simply contact your local store to book!
While it may not seem like Summer outside at the moment, it feels like Summer all year round at The Tanning Shop!

Terms and Conditions Apply. UV Services available to over-18's only. Session length subject to consultation and skin type. Promotion available at qualifying stores on 31 March 2016. Promotion cannot be used in conjunction with any other offer or discount.