The Tanning Shop is expanding and we have another great announcement! Our second store in Derby opens today! Yes, our Derby clients now have a choice of two stores to visit!
Visit our new Derby store at: Unit 1 St Mary's Retail Park, Nottingham Road, Derby, DE21 6PE Or Call: 01332 986454
Our new store in Derby boasts fantastic parking facilities with a great choice of shopping outlets nearby. Take a break from shopping by boosting your Vitamin D at The Tanning Shop Derby!
The store has a huge choice of UV tanning beds, quality UV lotions and a wide variety of package deals and pricing options
What about the choice of tanning equipment?
The Tanning Shop is committed to helping you build a beautiful, healthy-looking tan using responsible tanning practices and of course, fantastic equipment;
Ergoline Prestige: Customise your experience to the tan you want in this innovative tanning powerhouse!
Space 2000 Stand-Up: Even tanning in comfort with MP3 connectivity and optional cooling
Ergoline Sun Angel: Innovative, and intelligent. The only bed with Sensor technology to tailor your tanning session!
Alisun V600 Stand-Up: With intensive shoulder tanners, a cooling system for comfort tanning and dedicated facial tanners, the Alisun V600 is a favourite with clients who like to tan and go!
Versa Spa Pro: This stunning piece of equipment is more than just a spray tan. This booth hydrates the skin and smooths fine lines as your colour builds; all in one delightful session!
MATRIX L28: Exceptional tanning efficiency and exclusive to The Tanning Shop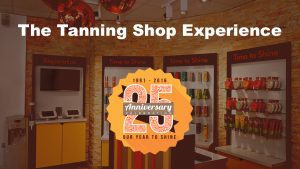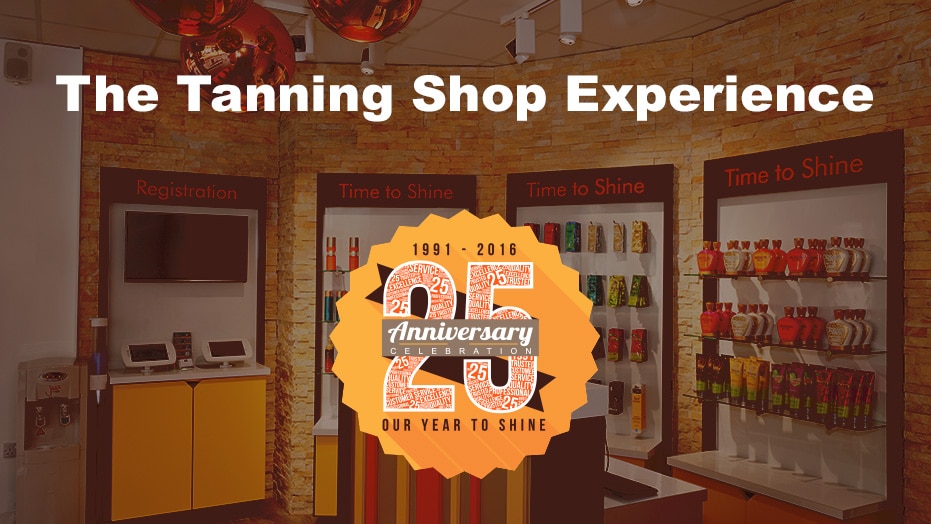 We are really excited about the new store and continuing to provide our Derby clients with a great tanning experience.
You can always be assured of phenomenal value; a consistent commitment to brilliant customer service and a great choice of the best tanning equipment and lotions! 
Avoid disappointment and book an appointment! Got a favourite bed? A preferred time? Call today on 01332 986454 and we will be happy to assist you!

Terms and Conditions apply. UV services and access to rooms containing UV equipment available to over-18's only. Services and offers subject to availability and subject to registration. Exclusions apply.