The Tanning Shop Islington now has a new Prestige laydown bed!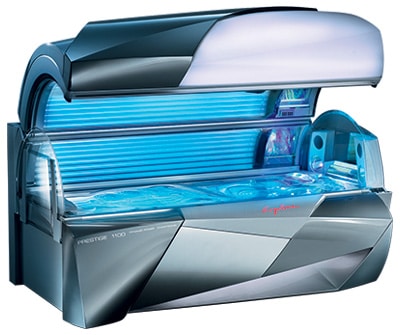 Relax, refresh and rejuvenate with the Ergoline Prestige. Enjoy optimal performance and ease of use as you build your luscious tan.
Enclose yourself in the refreshing "Climatronic Plus" ambience of the Ergoline Prestige while luxuriating in the calming and comfortable environment created by the Aqua Fresh and Aroma functions.
Relax to your own music and enjoy the 3D sound system.
What better way to recover from the excesses of the festve season than boosting your Vitamin D in comfort while building a gorgeous tan at The Tanning Shop Islington!
Summer may seem a long way away, but you can always "Get Your Vitamin D Using Our UV!"

Terms and Conditions apply. UV services and access to rooms containing UV equipment available to over-18's only. Services and offers subject to availability and subject to registration. Exclusions apply.