When we think of the term tectonic, we immediately think of the layer of the earth, strong, beautiful and flexible. California Tan have re-defined this term with Tekton, a great range of lotions designed to building a beautiful, bronze tan
The Step 1 Tekton Natural Bronzer provides a light bronze hue whereas the Step 2 Tekton™ Bronzer encourages a rich, dark tone. Both are packed with Tektonic™ Technology from the Tanning Professionals at California Tan™
Key Properties of the Tekton Range;
Tektōnic Technology™ Rejuvenates skin and promotes a younger appearance
Cocoa Extract Rehydrates and encourages a firmer, slimmer feel to the skin
Vitamins A and B are combined in a rich, moisturising blend to help diminish fine lines and wrinkles.
Tekton Bronze and Tekton Natural Bronzer are designed to encourage a richer, darker, more striking tan while not compromising on the user experience. Fragrant, smooth and an absolute delight to use!
Tanning Tip: A Natural Bronzer and a Bronzer are different. A natural bronzer will have ingredients that push melanin to the suface of the skin whereas a bronzer has DHA, the fake tanning ingredient. Natural bronzers are great for skin that does not tan easily, whereas Bronzers are fantastic to provide a boost to existing colour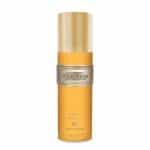 The newcomer to the Tekton stable is Tekton Instensifier, a sunny bottle that promotes a golden hue naturally. Cocoa Extract nourishes the skin, vitamin A diminishes fine lines and wrinkles and Vitatan helps to build that gorgeous golden tan!
Whether you choose to buy online at our webshop or in-store, we have a fantastic product for you at The Tanning Shop!
Terms and Conditions Apply. UV services available to over-18's only. Tekton is designed to promote development of a UV tan, it is not an SPF lotion.