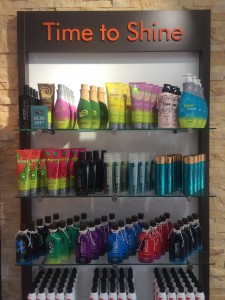 Using a UV lotion is essential to replace moisture lost during a tanning session. However, that is not the only function of a UV lotion and at The Tanning Shop, our Tanning Consultants are trained to help you choose a lotion to suits your preferences and requirements.
So, you are ready to start your tanning programme and want to get the most out of your tanning session, or as we call it; "maximise your tanning potential".
UV lotions are designed to not only replace moisture lost during the tanning session, they also help to build or maintain your tan.
Intensifier: Helps to build a tan and great for people who tan easily. Designed to moisturise and refine the skin (e.g Kardashian Glow Intensifier, California Tan Biofusion Intensifier, CT ID Intensifier).
Natural Bronzer: Designed for skin that does not tan easily or fair skin. Contains ingredients to encourage the melanin to the surface of the skin. Not a cosmetic bronzer (Kardashian Glow Natural Bronzer, Tekton Step 1 Natural Bronzer, CT ID Bronzer).
Dark Bronzer: Accentuates existing colour with a cosmetic bronzer that can be washed off and contains DHA which creates a tan colour (Kardashian Glow Dark Bronzer, ComplxION Bronzer, Status Tan Bronze+).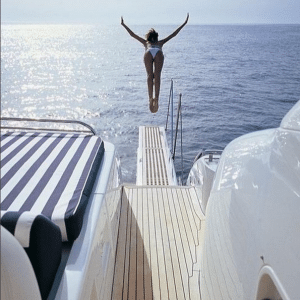 Some lotions stocked by The Tanning Shop contain Silicone which is a fantastic ingredient that enables moisture to penetrate the skin. The experience is a richer, more luxurious moisturiser that lasts instead of just sitting on the surface of the skin like a water based moisturiser does. Other lotions can mimic the penetrative action of a silicone based moisturiser because they contain gorgeous natural ingredients such as Shea Butter, Coconut water and Goji Berry.
Our Tanning Consultants will identify your skin type from the answers you give during registration and ask the type of tan you hope to achieve. This informaton will enable our Tanning Consultants to provide information as to which lotion would suit your requirements and preferences. This of course is advice only. Customer service,  client input and choice is always the most important consideration.
Why not visit your local branch of The Tanning Shop today and ask about our fantastic range of lotions, we are always happy to assist you!

Terms and Conditions Apply. The Tanning Shop does not accept any responsibility for any property or lotions left on the premises.