Christmas is approaching fast and our next deal is perfect for clients who would like to build a tan ready for the festivities!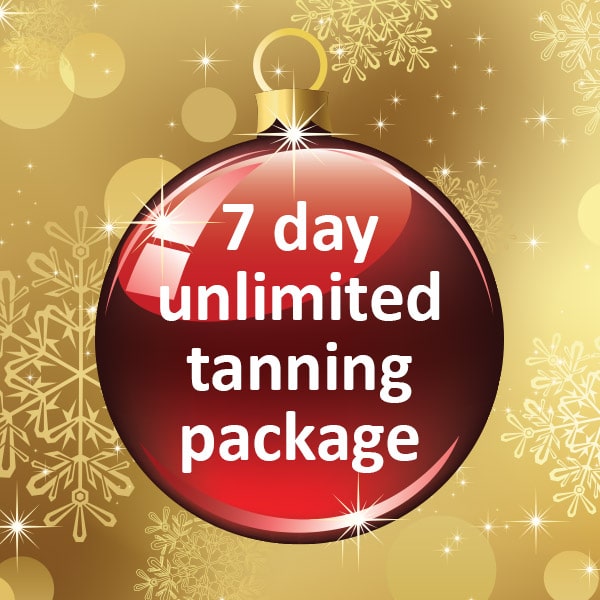 Participating stores are offering a fantastic 7 day unlimited deal on Monday 7th and Tuesday 8th December 2015. Pricing varies dependant on equipment available and store staff will be happy to assist with full information and availability
Unlimited Packages provide huge savings per minute and they are a great way to boost your Vitamin D as they skies get darker and the weather worsens. It is a great time to visit your local store for some Winter sun!
Terms and Conditions Apply – UV Packages available to Over-18's only. Promotion available on Monday 7th and Tuesday 8th December 2015 and cannot be used in conjunction with any other offer or discount.