It is December the Third and already TV Christmas specials are starting, the weather has turned really naff and the HIgh Street is bustling with Christmas shoppers
Today we announce the second of our glorious "12 Deals of Christmas" and this one is HUGE for clients who purchase our "One Hour" package deals. Buy 60 minutes, get 30 minutes FREE!*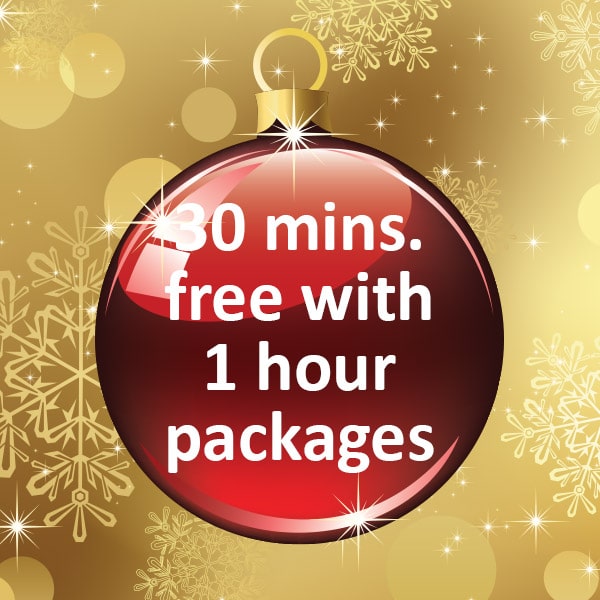 This is a massive 50% extra free and these packages are valid for a whole 12 months from the purchase date. One hour packages are available on UV equipment and store staff will be happy to help you find a package to suit your preferences
Store staff are always happy to assist clients in respect of pricing and availiability. Not able to get down to the store in time for this deal? Give your local store a call and a staff member will be able to take payment over the telephone. If the lines are busy, you will be diverted to our friendly Head Office team for assistance
This offer is available in participating stores from Thursday 3rd December to the close of business on Friday 4th December
Keep up to date with our "12 Deals of Christmas" promotion by liking our page on Facebook, following us on Twitter, or checking  our blog
Don't worry if this deal is not for you, we have plenty more offers coming throughout the Christmas period.
Don't forget, The Tanning Shop Team will always endeavour to provide a great tanning deal to suit your preferences, so why not visit your local store today!
*Terms and Conditions Apply. Participating stores only. UV packages available to over-18's only. Offer cannot be used in conjunction with any other discount or promotion. Offer available on Thursday 3rd and Friday 4th December 2015.