There is now an even better way to tan in Stafford; The Tanning Shop has moved to a gorgeous new store!

So why is this new location better?
Phenomenal Value – Ask about our fantastic package deals and amazing prices!
The largest, most popular Tanning salon in Stafford
Take a "D" break from your shopping with a tanning session!
What about the choice of tanning equipment?
The Tanning Shop is committed to helping you build a beautiful, healthy-looking tan using responsible tanning practices and of course, fantastic equipment;
Sunrise 588 Stand-Up Beds: Perfect for the tanner on the go, tand-up tanning combines power and convenience!
ERGOLINE PRESTIGE: Customise your experience to the tan you want in this innovative tanning powerhouse!
MATRIX L28 UV beds – Exceptional tanning efficiency and exclusive to The Tanning Shop
More equipment is planned for 2017 and updates will be available in-store on across our social media channels
Having a gorgeous tan is a great way to look good and feel great, but for those who want that little bit extra, December welcomes a brilliant new beauty therapist!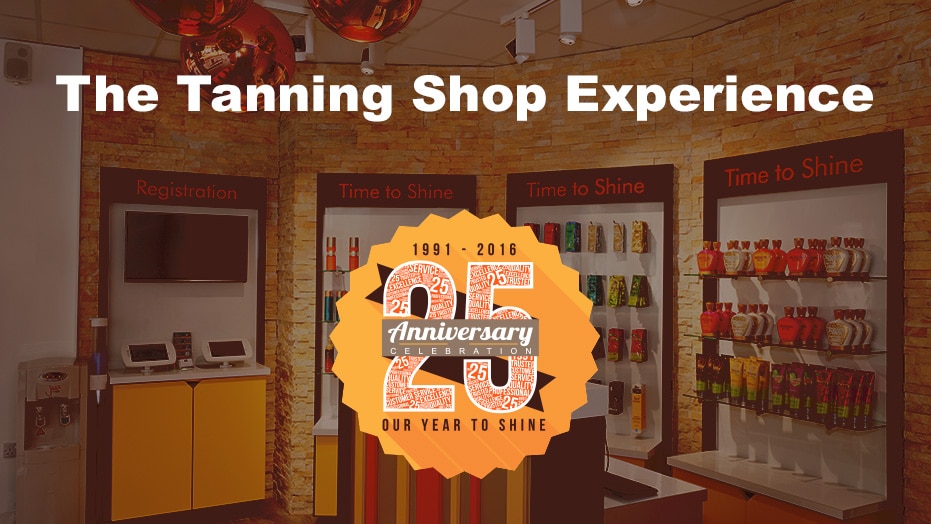 We are really excited about the new store and continuing to provide our Stafford clients with a great tanning experience. You can always be assured of phenomenal value deals,  a consistent commitment to brilliant customer service and a great choice of the best tanning equipment and lotions!
Avoid disappointment and book an appointment! Got a favourite bed? A preferred time? Call today on 01785 747500 and we will be happy to assist you!
Terms and Conditions apply. UV services and access to rooms containing UV equipment available to over-18's only. Services and offers subject to availability and subject to registration. Exclusions apply.