Tanning is a natural process, it is how our body reacts to UV light. UV light is essential to all life on earth and used responsibly, can create a beautiful, healthy-looking tan and boost vitamin D production
However, understanding the tanning process is essential for getting the most out of your tanning session;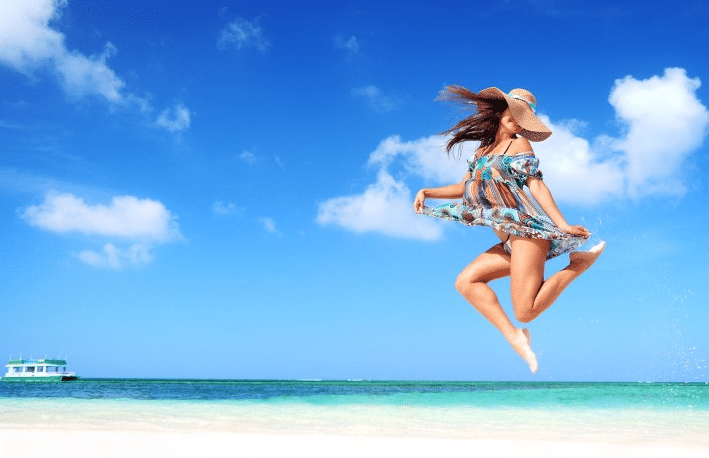 The tanning process begins from your first exposure to UV light and dependant on skin type and tanning history, you can see the beginning of a base tan from your second or third session.
Tanning Tip: It is very important to use SPF lotion in the outdoor sunlight for 72 hours prior to commencing an indoor tanning programme. In order to ensure that UV exosure is measured and controlled, we recommend tht clients always use an SPF lotion in outdoor sunlight throughout the duration of a tanning programme and for at least 3 days after a tanning programme has ended.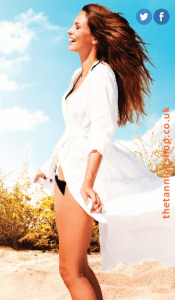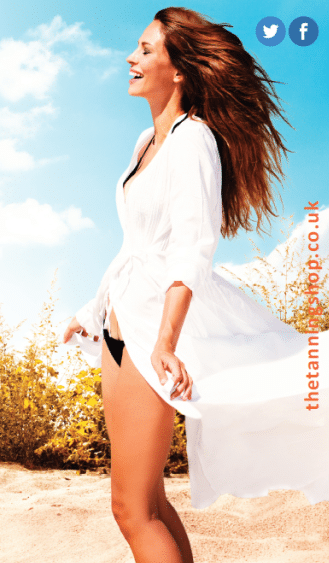 Fairer skin types respond much more quickly and as such, the session length is much lower. People with medium and darker skin types are more resistant to the tanning process and thus need more sessions to develop a base tan at a longer session length.
If you have not tanned for a while, or if you have been in outdoor sunlight without SPF lotion, it is very important to begin at the minimum session length for your skin type when starting an indoor tanning programme.
The process involved, is to encourage melanocytes to the skins surface by exposing the skin to UV light.  THe melanocytes are kept at the surface of the skin by further exposure to UV light. No more than once in any 24 hour period and no more than 3 days after the previous session.
When melanocytes are kept at the surface of the skin they begin to oxidise and turn brown and this is your tan. (Session frequency can be reduced once the tan is established)

Did you know: Leaving more than 3 days between sessions when you are building your base tan will cause the tanning process to recede and it will be necessary to start the tanning process over again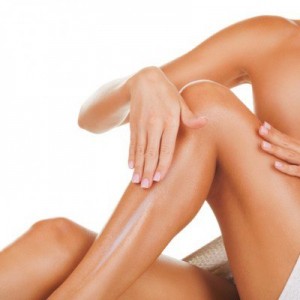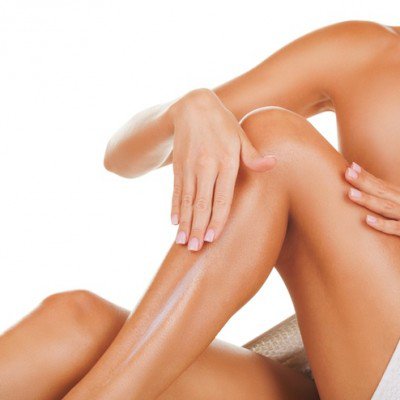 You can increase your chances of developing a tan by ensuring that your skin is fully exfoliated and well moisturised. Dry skin reflects light and sheds more frequently, resulting in a shallow tan that does not last.
Myth:  Having one really long session gives you a tan: This is not true, in fact, it can be counter-productive and may lead to over-exposure. Session length must always be appropriate for your skin type.
Why do I have to register? A client's skin type is determined by our registration process which is based on the Fitzpatrick Scale (otherwise know as the Fitzpatrick Phototyping Scale). This scale is an accurate measure of how skin types react to UV light.
The Tanning Shop is absolutely dedicated to providing responsible tanning practices and this is why it is necessary to register and create your unique client record. Our staff are trained to assist clients in designing a personal tanning plan based on your skin type and tanning history. All of your sessions, equipment used, store used and transactions are logged on your client record.

Using a UV specific tanning lotion also helps the development of a tan as not only does it replace the moisture that is lost during the session, but many lotions contain ingredients that accelerate the tanning process. Staff in-store can help you find a lotion suitable for you
Why not visit your local branch of The Tanning Shop today, we are always happy to see you!

Terms and Conditions Apply. UV tanning services are not available to Under-18's and rarely, other restrictions may apply. All deals and services are subject to availability