The Tanning Shop Richmond Address
7 Clarence St
Richmond TW9 2SA
Call The Tanning Shop Richmond
Call to Book a Tan at Richmond
020 8332 9731
Opening Times for Richmond Tanning Shop
| | |
| --- | --- |
| Monday - Friday | 10:00 - 21:00 |
| Saturday | 9:00 - 18:00 |
| Sunday | 11:00 - 18:00 |

While The Tanning Shop has developed and grown over the years, our core philosophy has remained the same; to provide responsible sunbed tanning solutions in a professional and friendly environment. That is The Tanning Shop difference.
The Tanning Shop Richmond  off the A316 with handy parking at the NCP car park and close to Richmond Station

VITAMIN D
We suggest the V600 as this will deliver a proportionally higher level of UVB resulting in an improved production of vitamin D.
The Tanning Shop Richmond
ADDRESS:
7 Clarence St, Richmond TW9 2SA
CALL US:
02083 329731
Richmond Tanning Shop Prices
Tan at Richmond from £0.80 per minute based on 100 minute stand up package
IBED (LAY DOWN) FROM £0.83 PER MINUTE:
4 – 14 Minute Session (Subject to consultation)
Monthly Unlimited Membership £130.00
100 Minute Package £83.00 (ONLY £0.83/MIN) Saving 36% compared to Pay As You Go
60   Minute Package £63.00 (ONLY £1.05/MIN) Saving 19% compared to Pay As You Go
30   Minute Package £31.50 (ONLY £1.05/MIN) Saving 19% compared to Pay As You Go
Pay As You Go ONLY £1.30/MIN
IDREAM (LAY DOWN) FROM £0.83 PER MINUTE:
4 – 14 Minute Session (Subject to consultation)
Monthly Unlimited Membership £130.00
100 Minute Package £83.00 (ONLY £0.83/MIN) Saving 36% compared to Pay As You Go
60   Minute Package £63.00 (ONLY £1.05/MIN) Saving 19% compared to Pay As You Go
30   Minute Package £31.50 (ONLY £1.05/MIN) Saving 19% compared to Pay As You Go
Pay As You Go ONLY £1.30/MIN
ALISUN V600 (STAND UP) FROM £0.80 PER MINUTE:
4 – 14 Minute Session (Subject to consultation)
Monthly Unlimited Membership £110.00
100 Minute Package £80.00 (ONLY £0.80/MIN) Saving 33% compared to Pay As You Go
60   Minute Package £60.00 (ONLY £1.00/MIN) Saving 17% compared to Pay As You Go
30   Minute Package £30.00 (ONLY £1.00/MIN) Saving 25% compared to Pay As You Go
Pay As You Go ONLY £1.20/MIN
SUN ANGEL (SENSOR-CONTROLLED) FROM £20.00 PER SESSION:
Monthly Unlimited Membership £160.00
5 Session Value Package £100.00 (ONLY £20.00/SESSION) Saving 23% compared to Pay As You Go
Pay As You Go ONLY £26.00/SESSION
MYSTIC HD (SPRAY TAN) FROM £18.33 PER SESSION:
Monthly Unlimited Membership £60.00
3 Session Value Package £55.00 (ONLY £18.33/SESSION) Saving 25% compared to Pay As You Go
Pay As You Go ONLY £25.00/SESSION
Under 18's 50% discount with a valid ID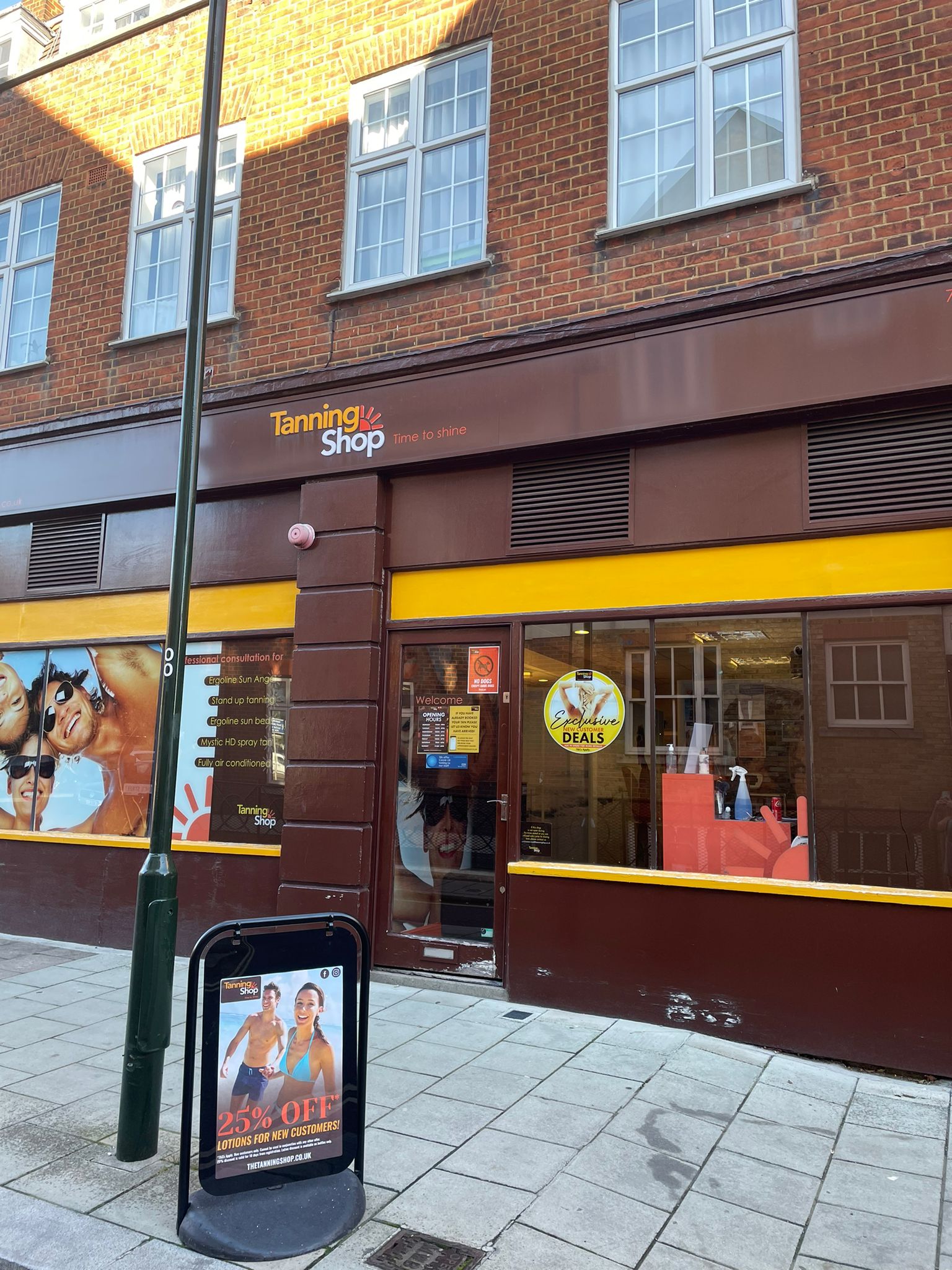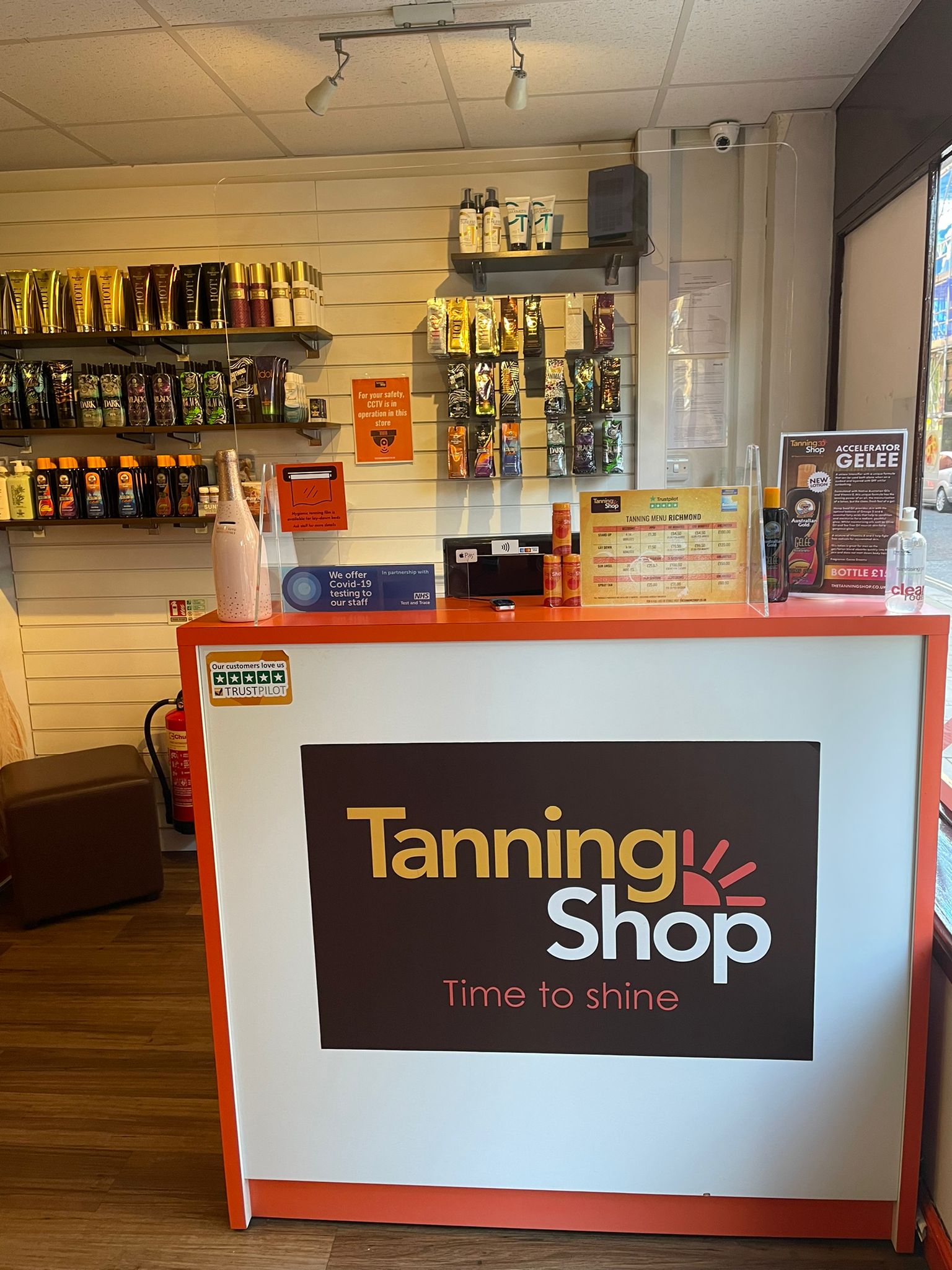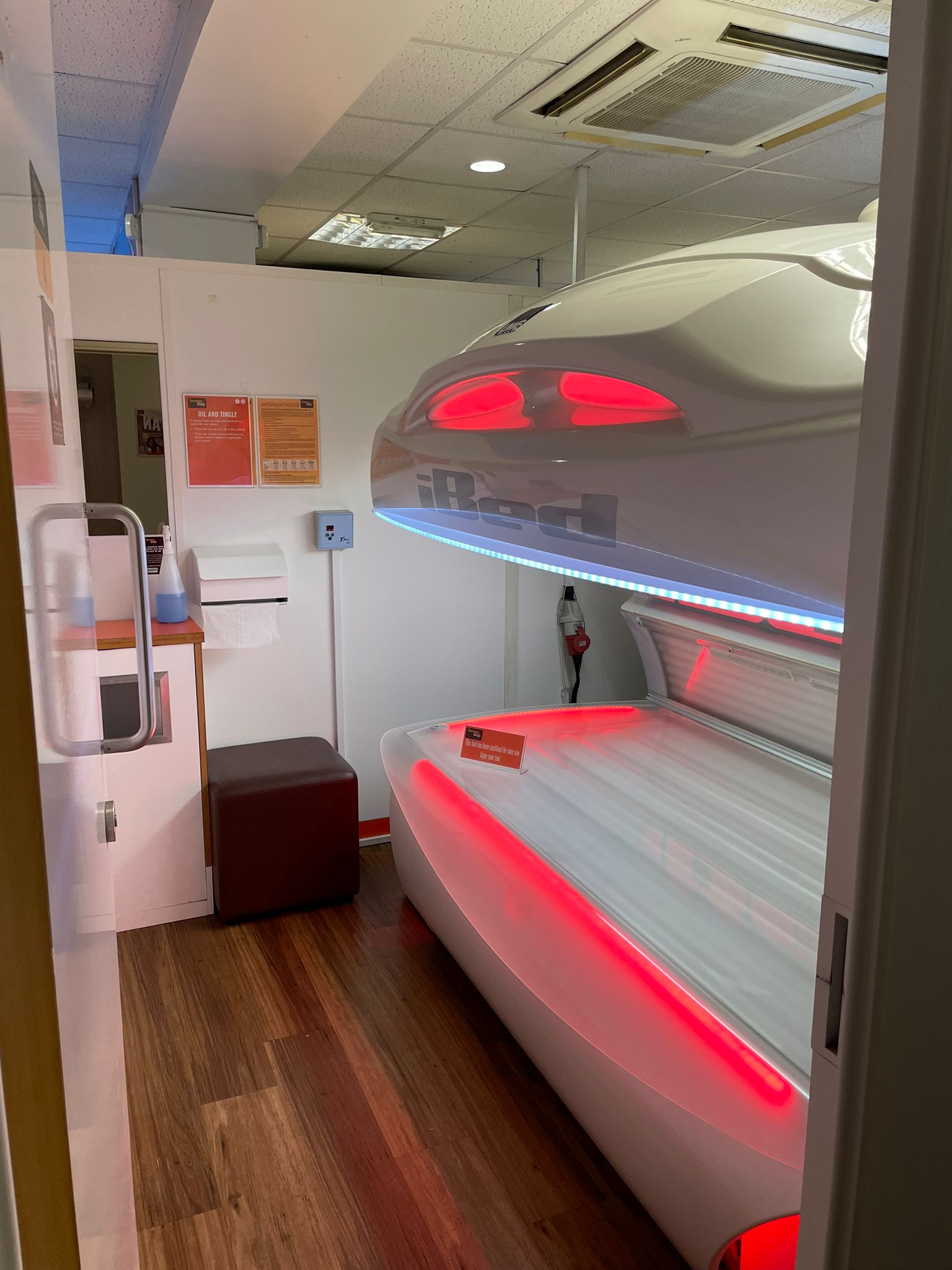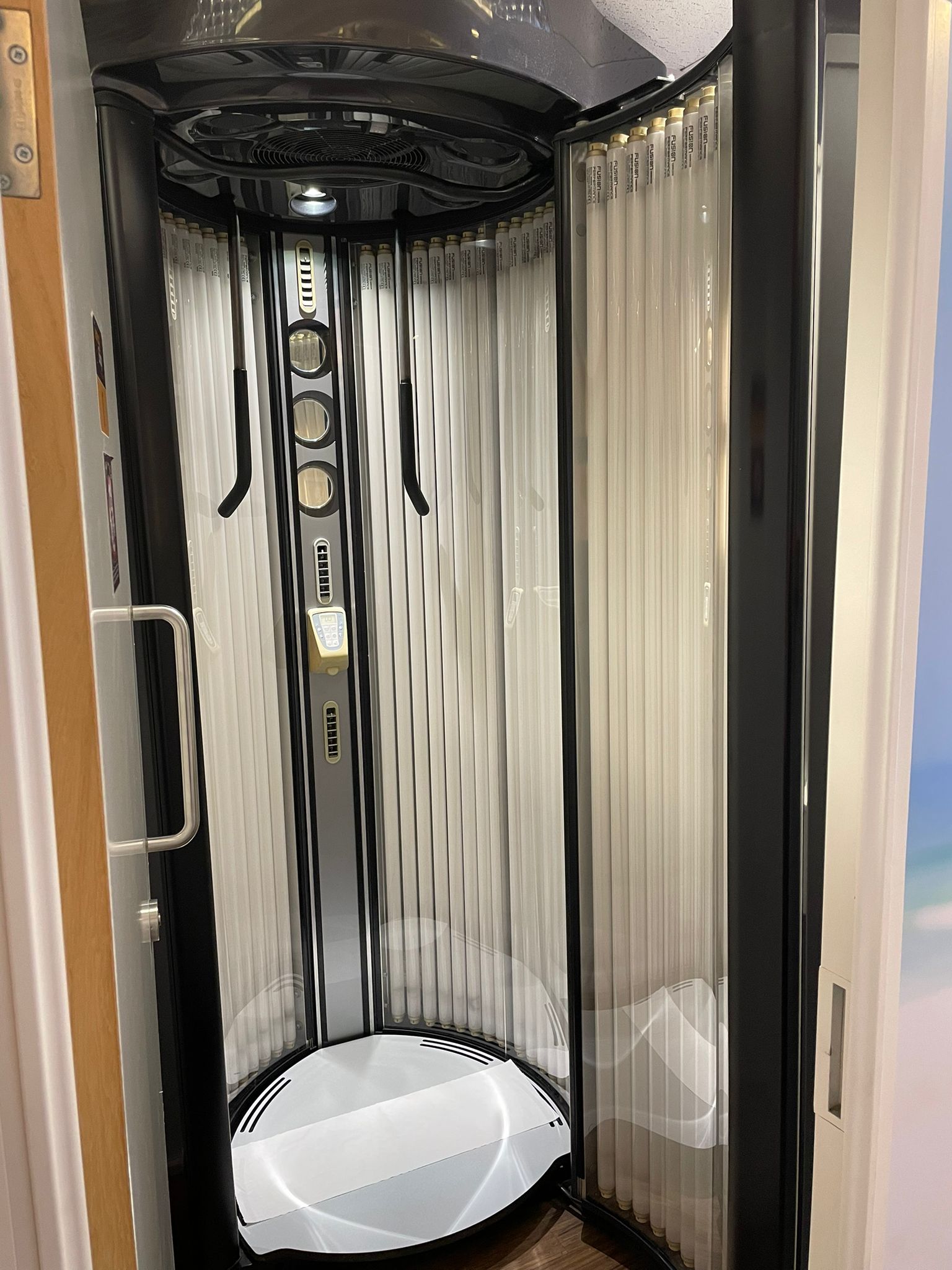 TANNING LOTIONS
What's the best sunbed cream for me? If you are asking that question then check out our range of lotions. Whether you are looking for a tan accelerator, tan intensifier or tan extender we will have something to suit your needs, moisturise your skin and enhance your tanning results.
- The Tanning Shop UK