The Tanning Shop has industry-leading sunbeds and professional sunbed tanning advice to assist with every aspect of the tanning process, tailored around your skin tone. The latest technology sunbeds from The Tanning Shop.
The Tanning Shop is the UK's largest tanning chain with over 90 stores nationwide. Providing professional tanning solutions since 1991, Get a safe tan, spray tan, UV tan or fake tan at a location near you from our industry-leading tanning experts.
With our online booking feature, you can book your favourite tanning salon, tanning bed and even tanning room in advance with LIVE tanning availability and instant confirmation meaning you will never miss out. Book your next tanning session online now!
30 Years of Professional sunbed tanning since 1991.
Welcome to The Tanning Shop, providers of professional tanning solutions across the UK since 1991.
30 years of professional tanning.
While The Tanning Shop has developed and grown over the years, our core philosophy has remained the same; to provide responsible tanning solutions in a professional and friendly environment. That is The Tanning Shop difference.
Clients choose The Tanning Shop not only because it is the UK's largest tanning chain with over 90 stores nationwide, but for the accessibility of stores open 7 days a week, ease of our registration process, cleanliness of our stores and our staff who are fully trained to assist with every aspect of the tanning process.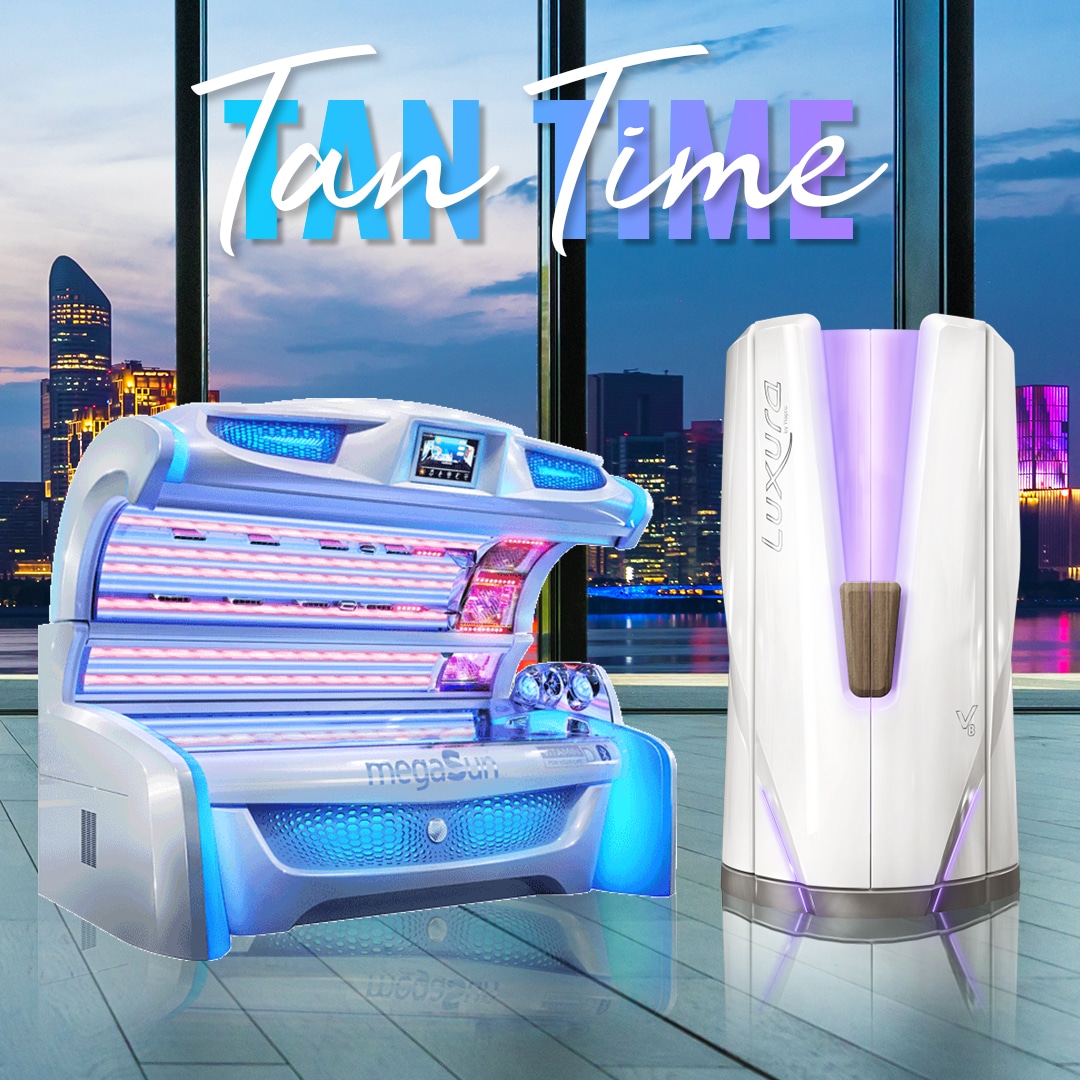 Trustpilot - Read Our Reviews!
We pride ourselves on brilliant customer service and accept any feedback from our wonderful customers! If you have been in store why not leave us a review and let other people know what you thought of The Tanning Shop!
Customer Charter - Our Promise To You
Vitamin D
The Tanning Shop
Maintaining suitable levels of Vitamin D within the body is essential for good health, but most of us don't get enough.
Vitamin D helps improve the immune system
Vitamin D supports cardiovascular health
Vitamin D promotes healthy bones and teeth
Vitamin D helps protects against many viruses

All tanning stores and sunbeds have now been sanitised using new MicroSURE technology.
MicroSURE is a brand new long-lasting surface treatment for mechanically killing dangerous pathogens and viruses.
The FDA has categorised MicroSURE as a medical device.
Tanning Shop MicroSURE treatment remains active in killing any re-infection for up to 90 days.
Approved & trusted by NFL, Boeing & The US Air Force.​​​​​​​


The Australian Gold range of tanning lotions deliver high-levels of bronzing, exotic Australian ingredients and nourishing oils with unique formulations for the darkest tan and healthiest skin. Available at your local Tanning Shop.