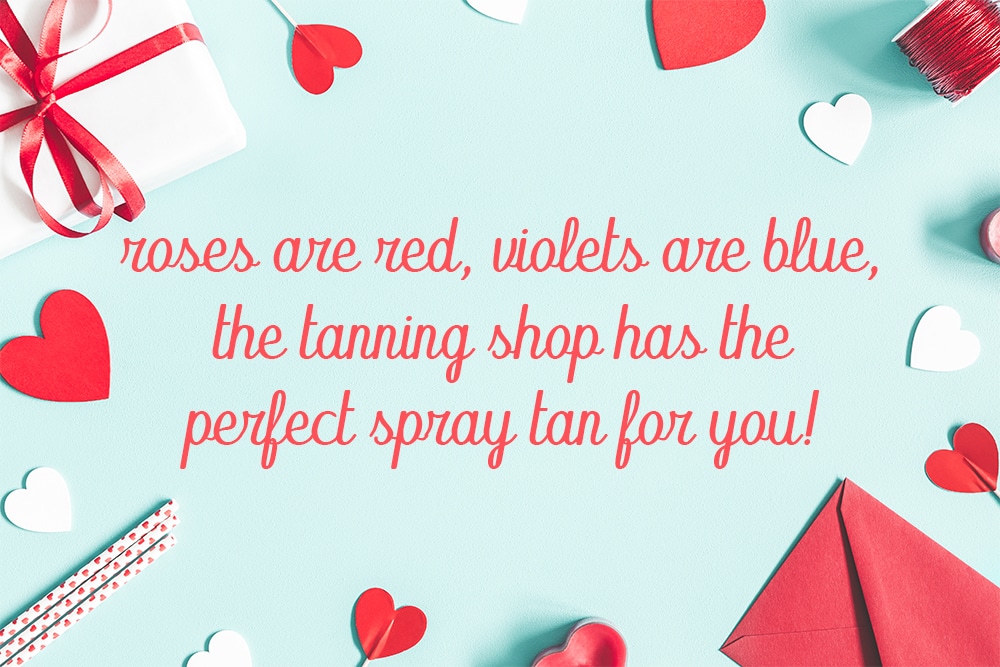 The Tanning Shop are experts in the field of spray tanning and as such we have some fantastic ways to prepare for a spray tan and to make you tan look better, last longer and even help your skin look and feel better after your spray tan.  Just by using this easy to follow guide to spray tan prep you can be assured that you are doing all the right things to maintain your tan and keep your glow.
A spray tan can last 4 – 7 days providing that you have thoroughly prepared your skin.
It is essential to ensure that your skin is well moisturised in the week prior to your session.
The Tanning Shop also stocks retail products should you need to "touch up" your spray tan.
Thoroughly exfoliate and moisturise your skin 24 hours prior to your session. This helps to create the optimal surface for the spray tan to adhere to. Not exfoliating fully will cause a patchy result
On the day of your session, do not use any soap, deodorant, cosmetics or lotion of any type on your skin. Make sure to wipe your skin down to remove any residual moisturiser prior to your morning shower and shower/ bathe with clear water only. Make sure to wear loose, dark clothing to your session.
Immediately prior to your session, you will need to liberally coat your hands, elbows, knees and feet with the free barrier cream supplied, paying particular attention to the nails. These areas soak up spray tan a lot more than other areas due to the difference in the skin's structure.
Staff will tell you how to use the booth and if you are using the red and white Mystic HD booth, you are guided through the session by an automated voice. If you are unsure, please do not hesitate to ask a staff member for assistance
The Spray Tan Process
Remove all clothing/ jewellery and set aside in one place.
Put your hair up securely, away from the face
Put the hair net on, leaving just your hairline and ears out
Remove all makeup (it is better to avoid using any on the day of your session if possible)
Place the disposable slippers provided on the soles of your feet
If you choose to cover your face; align hair net with jawline to reduce the risk of a visible line across face/neck
Spray maximizer spray onto body
Use the free barrier cream supplied to liberally coat your hands and nails, extending out to where wrists bend in.
Use the barrier cream liberally on your elbows, knees and feet
Enter the booth and stand up straight (The VersaSpa Pro measures height)
When exiting booth, don't be alarmed when the wash cycle starts. Stand away from booth to avoid any splashing
Wipe your hands and feet with the paper towel provided to remove excess lotion
Do not pat your spray tan dry as the booth is designed to set the spray into skin during the tanning cycle
Remove hair net
Remove sticky feet
Carefully dress and put on jewellery.
Check room to ensure all of your belongings have been collected
After 2 hours, wash your hands only
Allow 6-8 hours for sunless tan to develop before showering/ exercising
Enjoy your sunless tan!