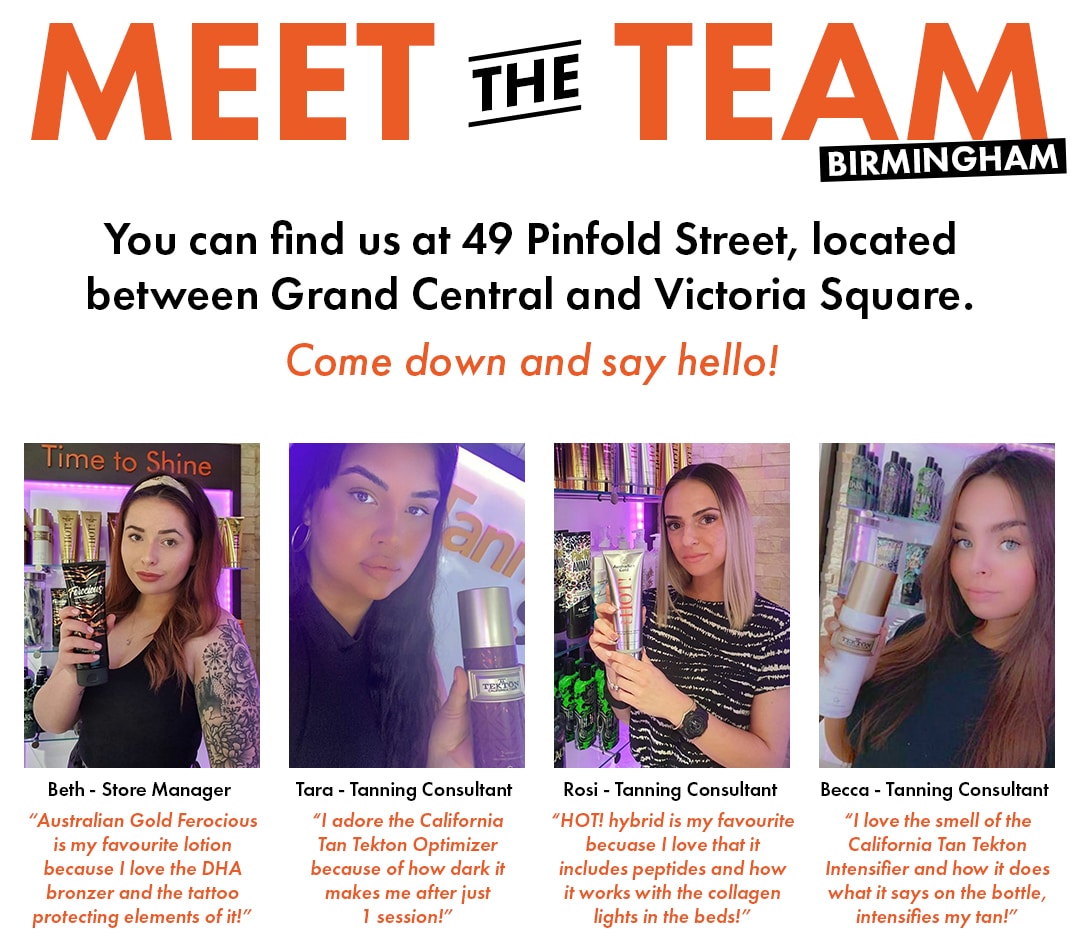 The Tanning Shop Birmingham Reopens with success after huge investment
The Tanning Shop Birmingham has now reopened since the horrific fire in 2019. To greet new sunbed customers, we are offering a FREE tan when you register
Due to unprecedented success since the tanning salon has reopened, plans are in place to invest further and install state-of-the-art Ergoline Lightvision sunbeds instore This latest technology will accompany the existing tanning beds; Hapro Luxura V6 and Megasun 7000 currently in store.
Despite covid, we are proud to be creating jobs in the Birmingham area and ensuring investment in our sunbed shops for the best customer experience. We like to provide responsible tanning solutions in a professional and friendly environment.
Owner, Adam Mooney said: "After the horrific fire we have invested £300,000 into the tanning shop and we are overjoyed to welcome back our loyal customers in a covid safe environment at the same location in Birmingham City Centre."
The Tanning Shop in Birmingham is a 4-minute walk from Birmingham New Street Station and near the Grand Central Metro Station.
Celebrating 30 years of professional tanning solutions, the tanning shop is the UK's largest tanning chain with around 90 sunbed shops nationwide. Stores are open 7 days a week and all staff are fully trained tanning consultants who will assist you regarding your tanning process.