The Tanning Shop Burton can provide you with a glowing tan with state-of-the-art tanning equipment.
The store has a range of beds to choose from with 3 different models of lay down tanning beds and one model of a stand-up tanning bed. Let's have a look of what the store has to offer you!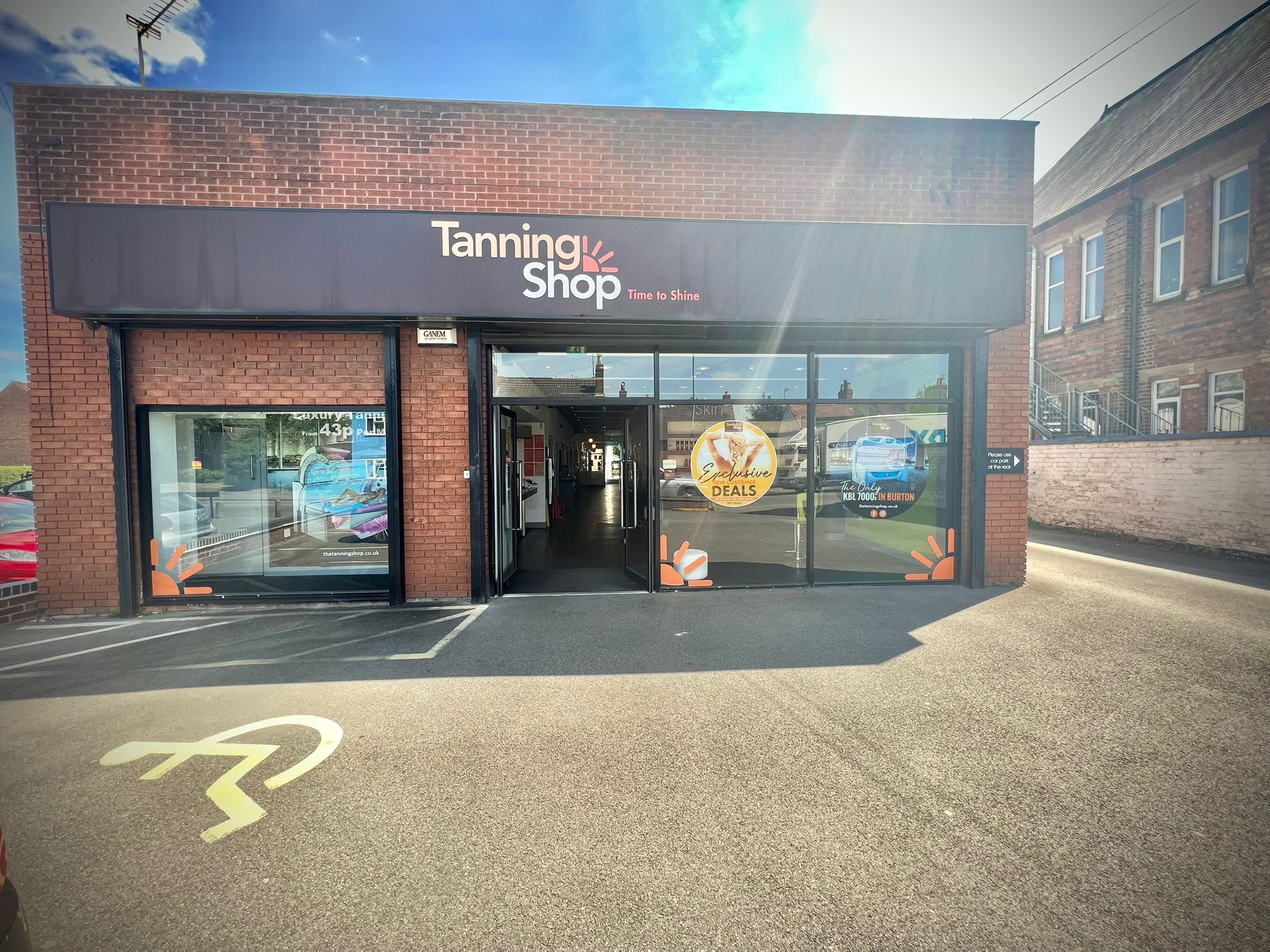 Megasun 7000 is a laydown tanning bed that is equipped with pureSun and SmartSunlight tubes for an optimal tan. There are 3 tanning settings to choose from with this bed determined by your skin type; Basic, Mediterranean & Caribbean.
Matrix lay down tanning bed that uses both innovation and proven technology to enable clients to achieve an all-over tan in comfort. This bed has adjustable ventilation so you can enjoy your tanning session at your desired temperature
Finally, the Prestige Lay down, prepare to relax to your own music and enjoy the 3D sounds System whilst luxuriating in the comfortable environment created by the adjustable ventilation.
Space 2000 stand up tanning bed provides you with easy navigation to adjust, Body Fans, Aroma, Mega Voice & Bluetooth. Tailor your tanning session to make it as comfortable as possible for yourself.
Now you've heard what equipment burton tanning shop have to offer, why don't you sign up today and receive a FREE tan. You MUST sign up before 18th July and use the FREE tan within 14 days of signing up!
Burton Tanning shop has FREE parking and is open 7 days a week, you can call in when it is most convenient for you!
Happy Tanning