We are delighted to announce that our very first TV advert is now live on ITVX! Our Marketing Team have been working behind the scenes for the last few weeks to get everything ready for launch and we wanted to share with you some of the work that has gone into producing this advert.
We sat down with our Marketing Director; Mel, who project managed the entire advert and was on set for all of the filming. We have got a sneak peek into everything that went down behind the scenes, all the juicy goss!
Let's find out what Mel has to tell us!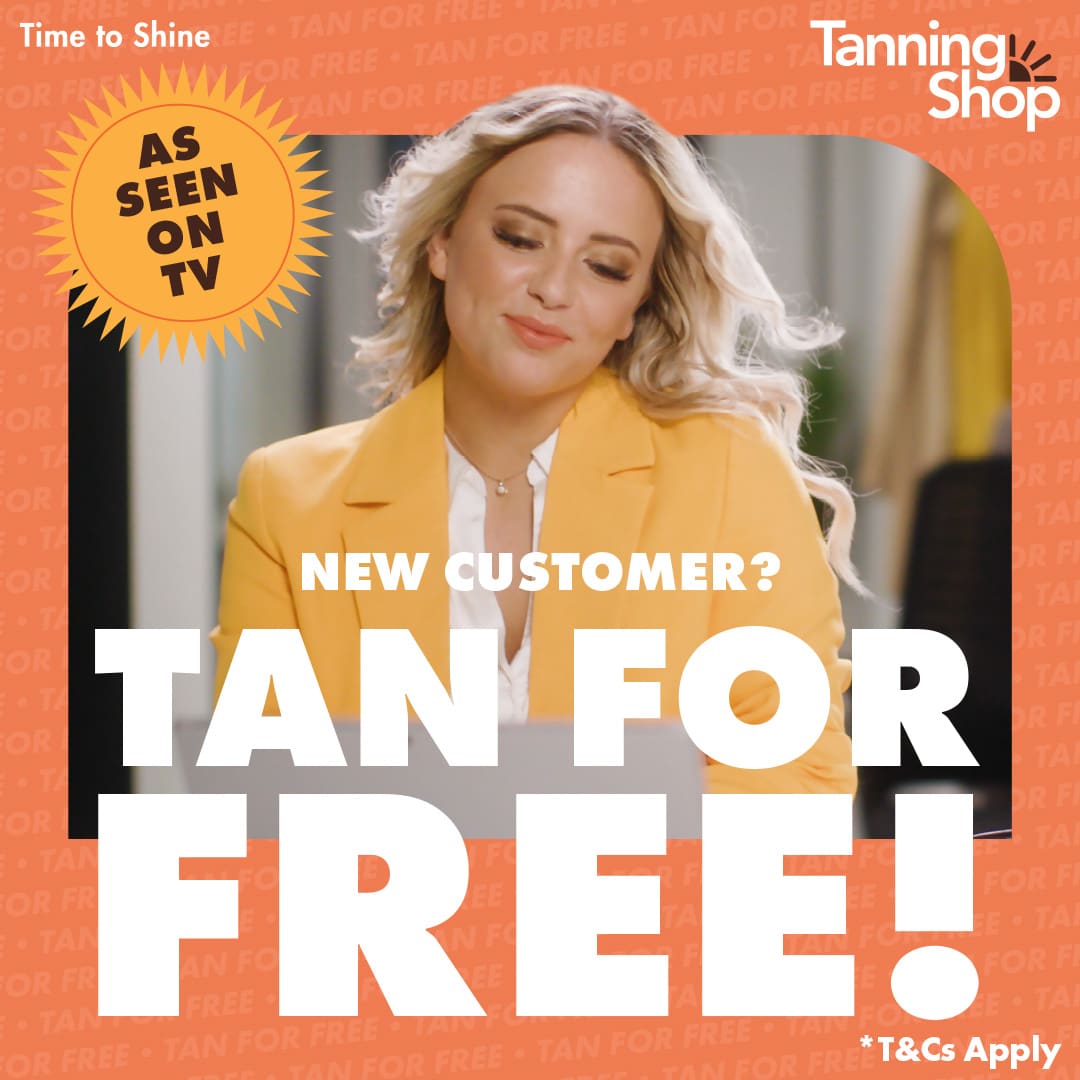 Mel tell us about the campaign?
We had never planned to advertise this year but when our media agency, Love Sugar Science came to us with a great media placement opportunity (more on that later!) on the 10th January that we just couldn't afford to turn down. I looked to our advertising agency TBWA/MCR to see if they could make it happen. This type of advert would normally be a 12-week turnaround, but TBWA/MCR said they could do it in a month. And do it well!
The concept was all about that feeling you get after having a tan, we wanted it to be aspirational but relatable too. Having a tan makes you feel great (and look great too) and it gives you that extra bit of confidence.
So, we set off on our sprint to make a great advert with a small, experienced team, all passionate about the brand and willing to go the extra mile.
And we managed to do it as quickly as 5-4-3-2-1
   

5

production crew

   

4

creative agency team

   

3

extras

 

2

actors

 

1

client (that's me!)
We filmed at 2 locations across one day. After the filming day we did the voiceover with the amazing Stephen Bailey, of Celebs on the Farm and Ferne McCann 1st time Mum fame and the final edit was signed off on Friday 10th Feb ready to go live on Mon 20th Feb, 24 working days after the initial call with Love Sugar Science.
So why the urgency?
Well, we got the opportunity to advertise on ITV X in the ad break of Love Island. A show loved by millions across the UK which we know will appeal to our existing customers but also new customers to The Tanning Shop. And because we are so confident in our brand, we are offering all new customers who register with us their first tan for free (subject to T&Cs)
Do you fancy a Free Tan?