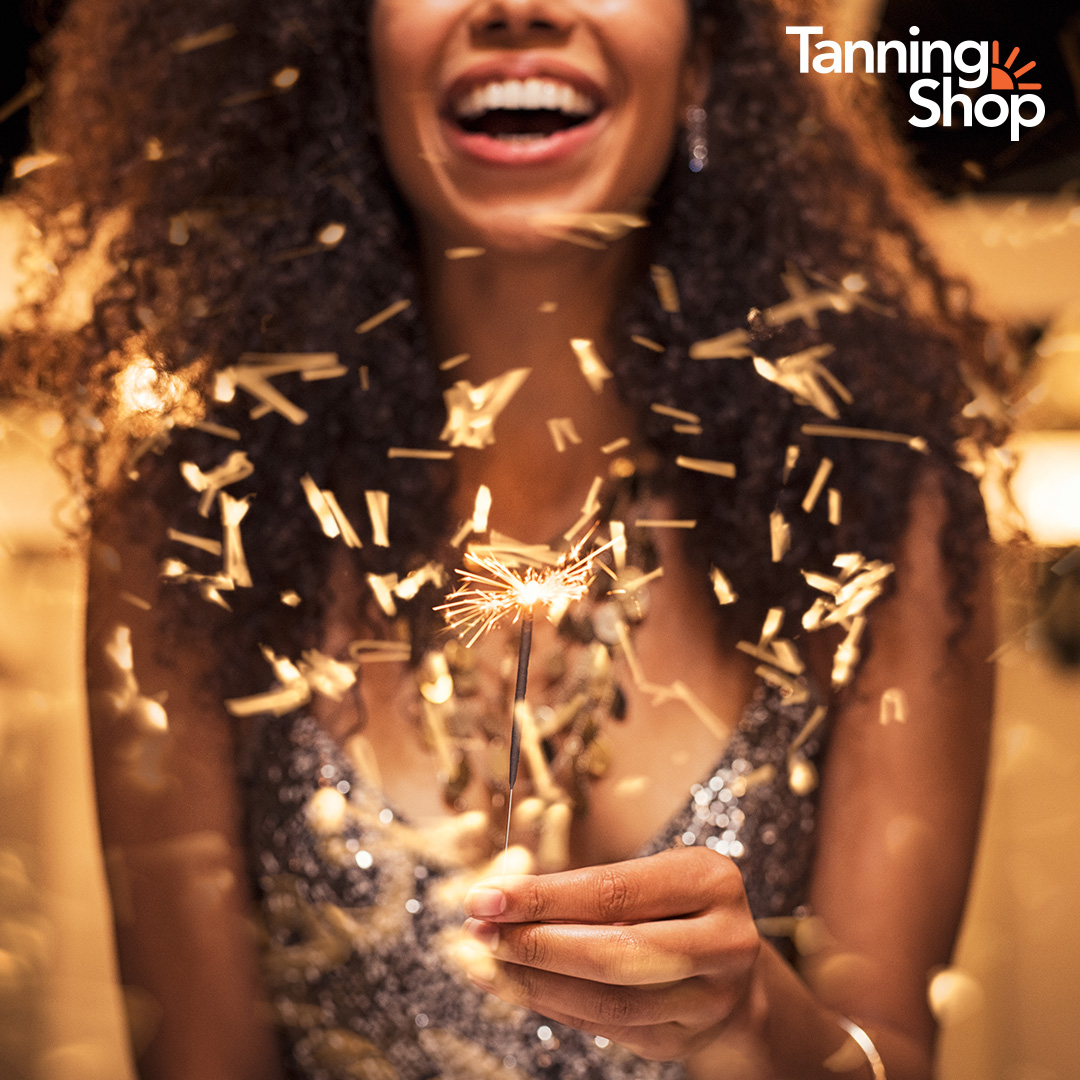 The countdown to Christmas is on, and that means it's time to start prepping your tan for the festivities! The key to the perfect, glowing tan is to ensure you start your tanning journey in advance of your events, giving you plenty of time to build your tan responsibly, remember slow and steady wins the race!
So what are you waiting for? Here are our top tips for the perfect tan this festive season!
Prepare and care for your skin before your tanning session;

We recommend gently exfoliating your skin regularly, especially during the colder months. This helps to remove any dry or dead skin cells, giving you a clean canvas for your tanning sessions. Dry skin cells may prolong your tanning journey as they reflect the UV rays. It is also important to moisturise regularly between your tanning sessions to keep your skin hydrated and glowing. Hydrated skin for the win!
During your tanning sessions;
We always advise you to slowly build up your tanning time, start low and gradually build up your session time. This allows your skin to get used to the UV rays and avoid over-exposure. Our Tanning Consultants in-store can recommend session lengths determined by skin type and tanning preferences! 
Always use a UV-specific lotion to ensure the best tanning results. These lotions are packed with ingredients that not only work with UV rays but are packed with nourishing ingredients that help restore your skin's hydration. 
Add a Tanning Shot to your tanning session, forget the Baileys, Tanning Shots are the only shots you need this Christmas! The tanning and beauty drinks are created to improve your tan and skin condition from the inside out. Packed with essential vitamins and tan-enhancing ingredients they can help you achieve deeper and darker tanning results! Grab one from reception on your next visit! 
Post tanning session; 
Did you know the tanning process does not end when your session ends? Your tan continues to develop after your tanning session has finished. That's why we advise you to hold off showering until at least a few hours post-tanning session to allow your tan to develop to its full potential! 
Using a tan extender post-tanning session after showering, and between tanning sessions, is a great way to boost your tanning results. Packed with skin-nourishing ingredients, the Hemp Nation Tan Extenders help to restore the skin's hydration levels, leaving your skin glowing! Grab a bottle on your next visit!