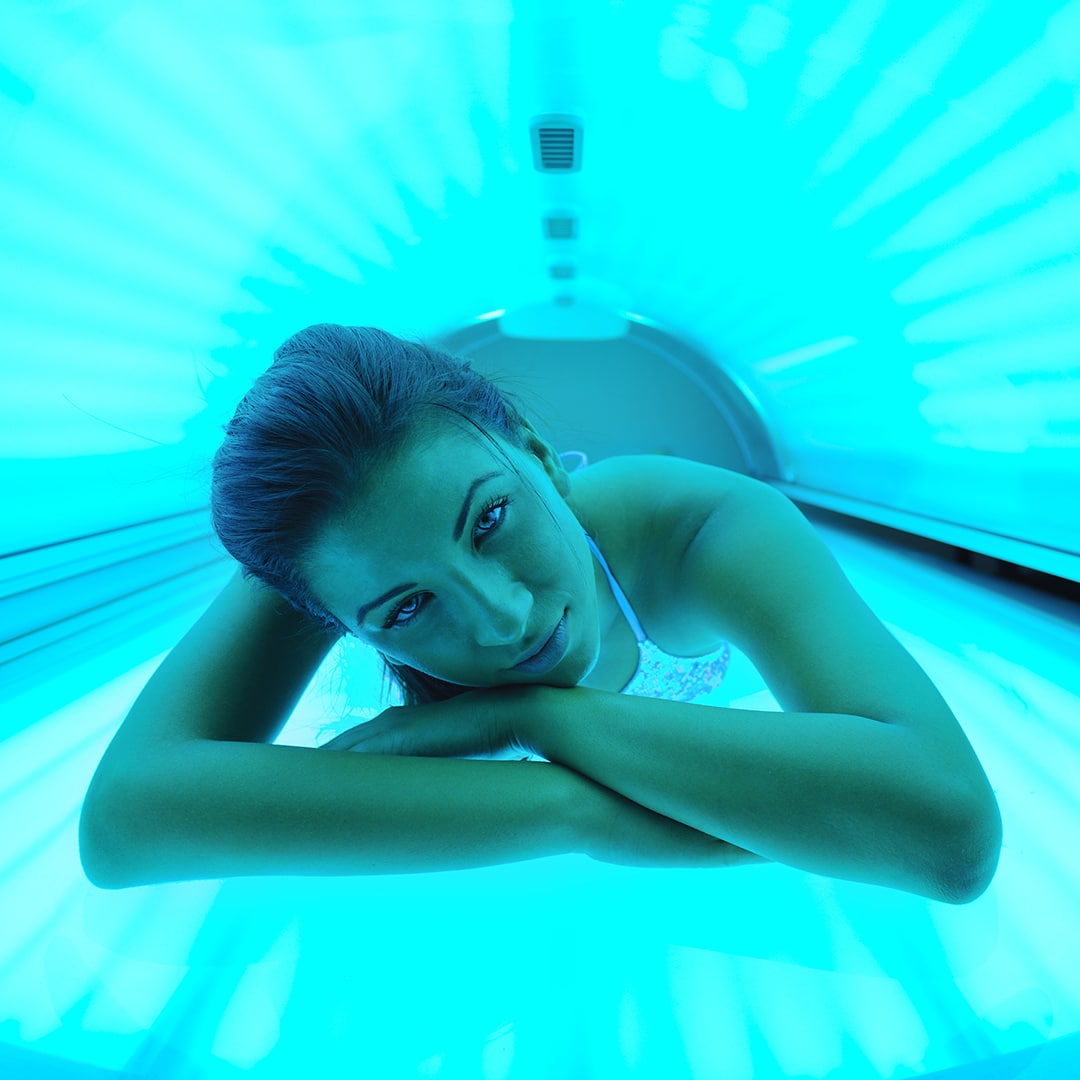 At The Tanning Shop we promote the safe use of sunbeds and provide responsible tanning solutions in a professional and friendly environment.
Tanning session lengths are determined by your skin type and this will also guide your session frequency.
Tanning consultants are trained to advise customers on how long their tanning session should be determined by their skin type especially for new customers.
This procedure is in place to avoid tanners becoming over-exposed. Our responsible tanning policy ensures that customers get used to the UV rays of the beds and get your desired results without overexposure.
Generally, for new customers we advise easing yourself into the use of tanning beds. We recommend tanning for minimum minutes which differs from store to store, due to the different sunbeds. Then you can gradually build up minutes over time as your skin becomes more used to UV rays which will avoid overexposure.
Our registration process does ask for your skin type with information provided to help you distinguish your skin type. This helps guide our tanning consultants in advising a tailored tanning plan specifically for you.
For more information on the best-tailored plan for you ask our in-store tanning consultants. We look forward to seeing you soon.
Happy Tanning!