The Tanning Shop Are the First UK Salons To Introduce This Fantastic Addition to The UV Tanning World.
The unique hurricane lamp combines the 4 wavelengths of light. UVB to provide the skin with melanin and essential Vitamin D.
UVA which ensures deeper darker tan. The red collagen light has a rejuvenating and vitalising effect and the blue light for a blemish-free finish.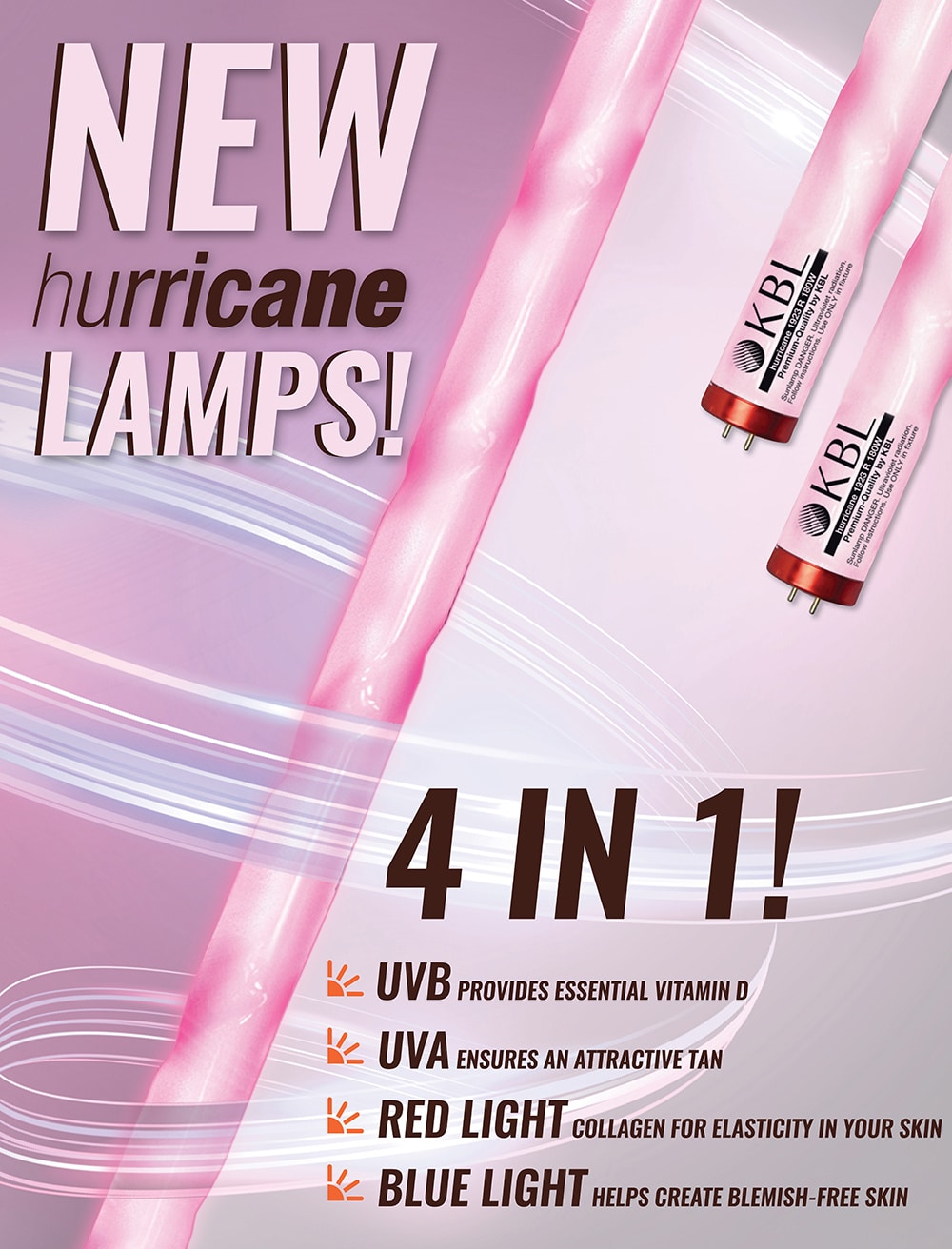 Download our App for Exclusive deals, fantastic store locator, online booking and more!