We are excited to announce we are opening a new luxury tanning shop in Mansfield. Our new tanning salon is located on St Peters Retail Park next to Greggs and near Next, Boots and TK Maxx. FREE parking for up to 45 minutes is available outside of the store and we are just a short walk from Mansfield Train Station. The salon will be open 7 days a week! 
The sunbed shop will be equipped with 11 luxury, top of the range stand up and lay down sunbeds including the NEW lightvision fusion, Megasun 6900, Prestige and V6.
Want to know more about these state-of-the-art sunbeds? Time for a Beducation!
The Megasun 6900 – The 6900 is equipped with high end LED's that help boost collagen, including shoulder and facial tanners for a complete tan. The megasun also has three tanning settings to choose from, Basic, Caribbean and Mediterranean, the setting chosen will be determined by your skin type and tanning preferences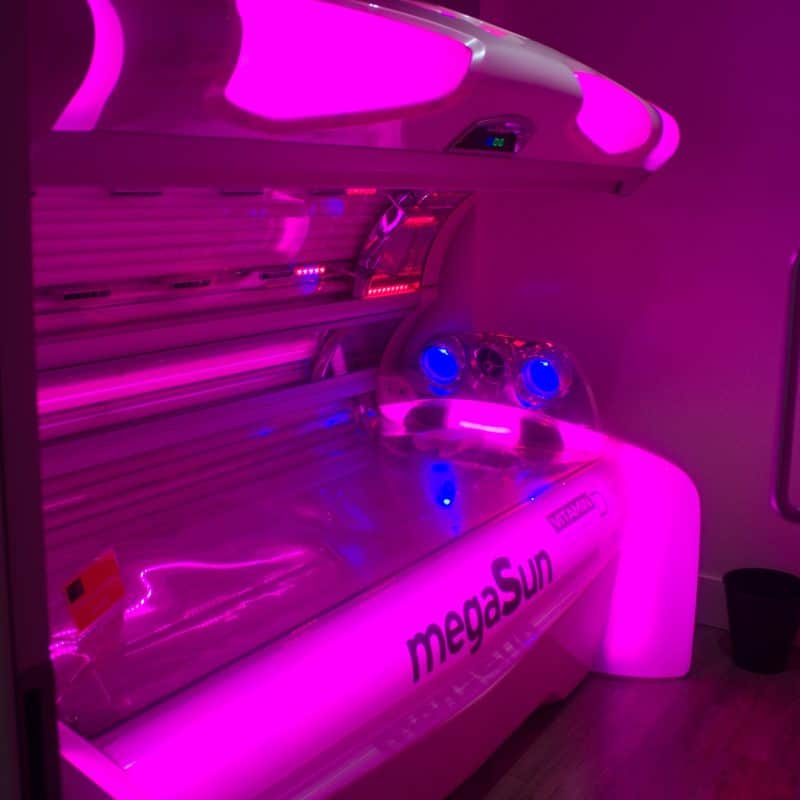 The Prestige – The Prestige Fusion laydown bed is a real innovation in tanning! It's new Fusion Technology, combines Activating Light LEDs and Radiance LEDs for the first time. Blue Activating Light LEDs prepare the skin for tanning and improve the directly visible tanning results. Red Radiance LEDs care for the skin while tanning and intensify the tan even more. With the interaction of the two coordinated light spectra, Prestige Fusion enables a particularly intensive and beautiful tan.
The high-performance Red Radiance LEDs guarantee effective skin care on the face, décolleté, shoulders and body. At the same time, the red LEDs stimulate oxygen production in the skin, which supports the tanning process. For an all-round radiant complexion and velvety soft skin.
The blue Activating Light LEDs signals the presence of sunlight to the cells, activate the skin and improve the directly visible tan.
 This perfect interaction of the light spectra produces intensive, directly visible tanning results  with skin care.
The V6 – The V6 stand-up bed has smart touch control that provides a user-friendly tanning experience tailored to individual tanning preferences. The enhanced features of this bed include an integrated audio system and Qsens that releases a cooling spray throughout the tanning session.
The Tanning Shop is all about responsible tanning, which is why we offer FREE tanning consultations with our trained consultants for all customers. Tanning Consultants will provide you with your own tailored tanning plan so you can achieve your perfect tan!
All sunbeds will be 0.3 compliant, 0.3 lamps provide a slower, gentle and more relaxing tanning process. Tanning results are deeper, darker and a longer lasting tan, which means fewer sessions are needed for that perfect glow.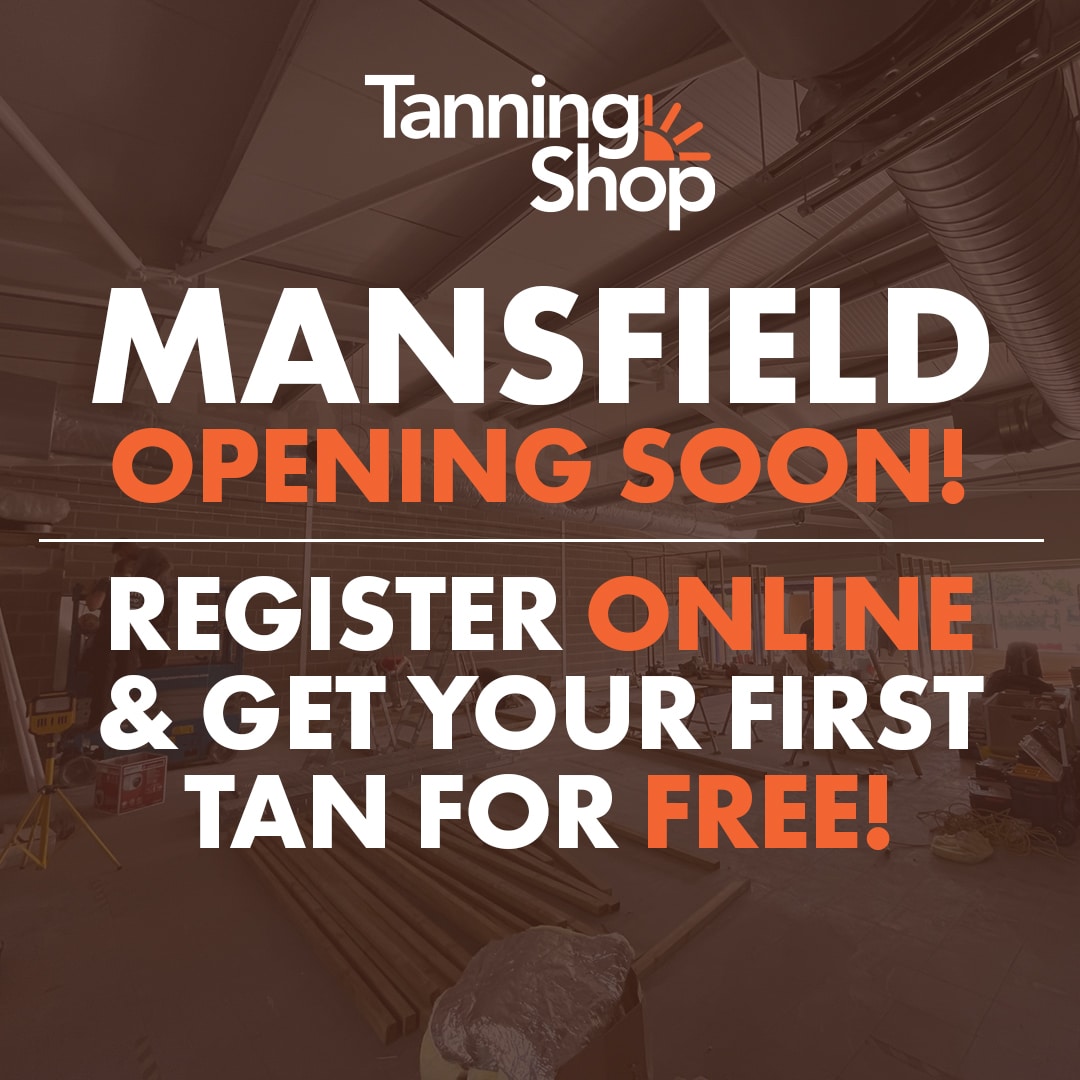 The Tanning Shop Manfield has an easy and free registration process. Pre-register now on our website to receive your first tan for free – https://bit.ly/3m7kZoE