We have some exciting news! 
Have you heard? Our Putney store is relocating! We are moving to a brand new store in January.
 But don't worry we aren't going far, our new store is just a short 4-minute walk from our current location. Head along Putney Hight Street, past 5 Guys and TK Maxx and we are located right next to Mcdonalds! 
 Our sparkly new store will be fitted with state-of-the-art tanning equipment to ensure you have a luxury tanning experience on every visit! The store is going to be home to three laydown  Lightvision's, three laydown Megasun 6900 & two stand up Luxura V8. 
 Let's talk about this equipment! It's time for a beducation!
Lightvision – 
Our leading, premium lay-down sunbed provides a glowing radiant complexion and velvet soft skin. The lightvision is the next generation of the sunbed and will be available at our NEW Putney store. The bed is fitted with over 200 LEDs that stimulate the supply of oxygen to the skin improving circulation and providing red light therapy that can reduce wrinkles, fine lines, and age spots. The red light can also stimulate collagen production, giving your skin structure strength & elasticity. Customize your tan at the touch of the button from sensitive to intensive to optimize your tanning results.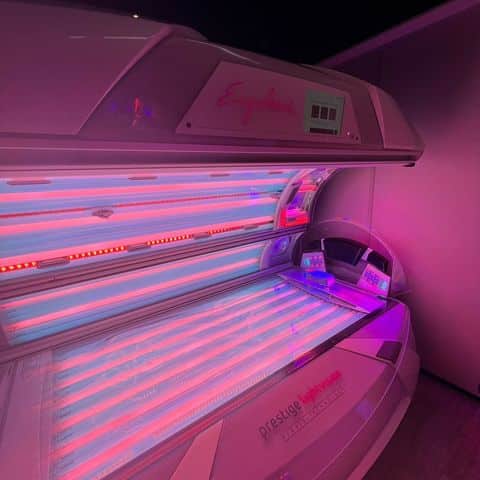 Megasun 6900 
This lay-down sunbed provides an invigorating and rejuvenating tanning experience. Equipped with 6 specialist p2 tubes which are designed and proven to work with conventional UV technology to stimulate the production of viatminD3. 49 high-end LED's boost collagen to renew skin elasticity and tone. The bed is fitted with facial tanners and shoulder tanners to provide an all-over even tan which can be adjusted in body zones for ultimate comfort. You can also choose the intensity of your tanning session with 3 settings to choose from; Basic, Mediterranean, or Caribbean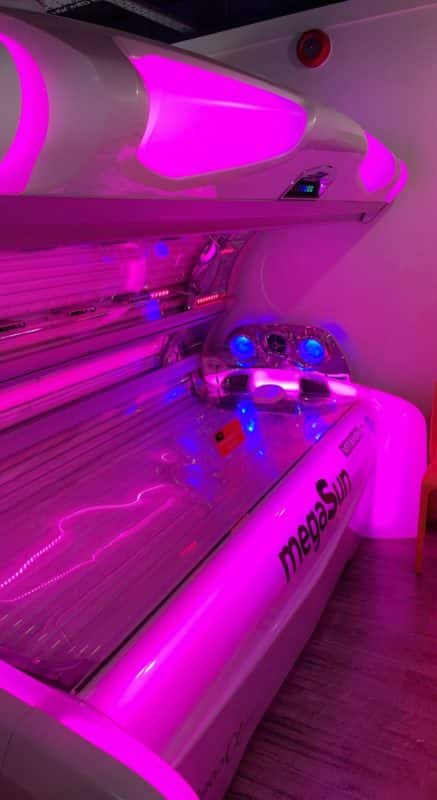 Luxura V8 
A relaxing stand-up sunbed fitted with extra large 2-meter tubes to ensure an all-over even tan, 3-step adjustable coolers to ensure a pleasant temperature whilst tanning. You can easily control tanning preferences with the state-of-the-art ambient flowlight display control panel on this tanning bed.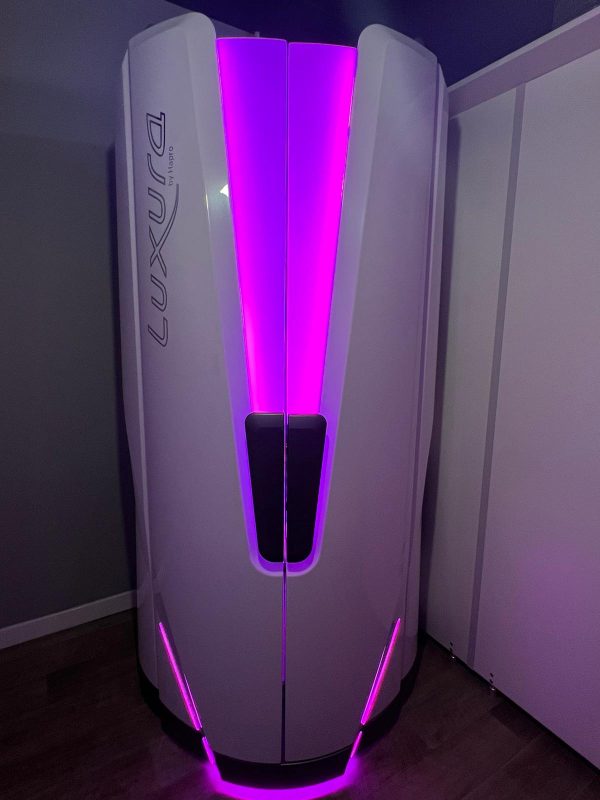 Are you excited to level up your tanning experience at Putney Tanning Shop? 
We can't wait to see you there!