The summer holiday countdown is on! Time to start thinking about the pre-holiday tan? 
Here is an essential Tanning Shop checklist to ensure you get the perfect head-turning tan before you hop on the plane!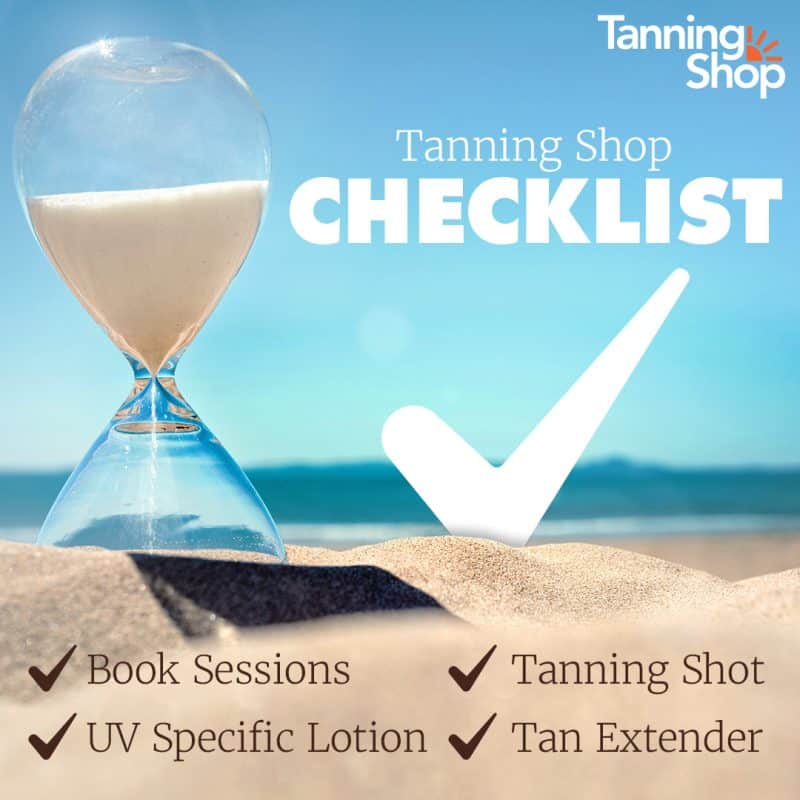 Make sure to your book sessions to guarantee an appointment at The Tanning Shop – you can do this online, via the app or in store.
Start your tanning journey early, it's important to build up your session time slowly over a period of time. This allows your skin to get used to the UV rays reducing the risk of over-exposure.
UV Specific lotion – this can boost your tanning results by up to 50%*. UV specific lotions include ingredients that help nourish and hydrate your skin which helps enhance tanning results. 
Take a shot – a Tanning Shot that is! The juicy orange shots are packed with vitamins and tan boosting ingredients such as beta carotene. Our zesty, Juicy Orange flavoured drink is designed to not only boost tanning results but improve skin condition over time! Our signature recipe is packed with essential vitamins and tan-enhancing ingredients and suitable for vegans.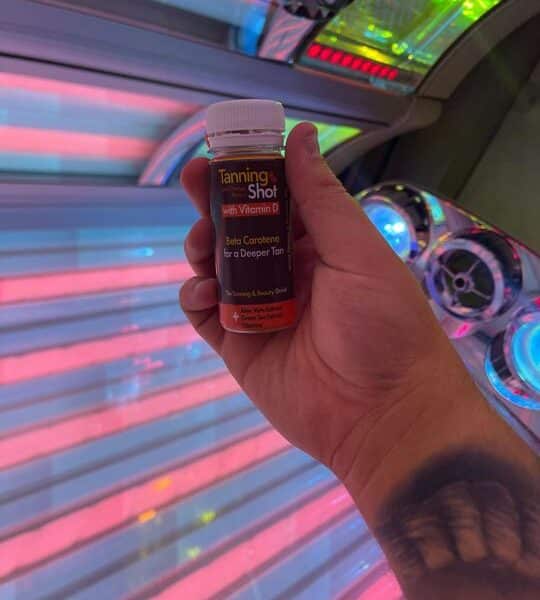 Make sure you start to use a tan extender! These luxurious lotions can be used between sessions to nourish and hydrate your skin for deeper longer lasting results. Only £19 in-store.
What are you waiting for? Let's get you a session booked today!