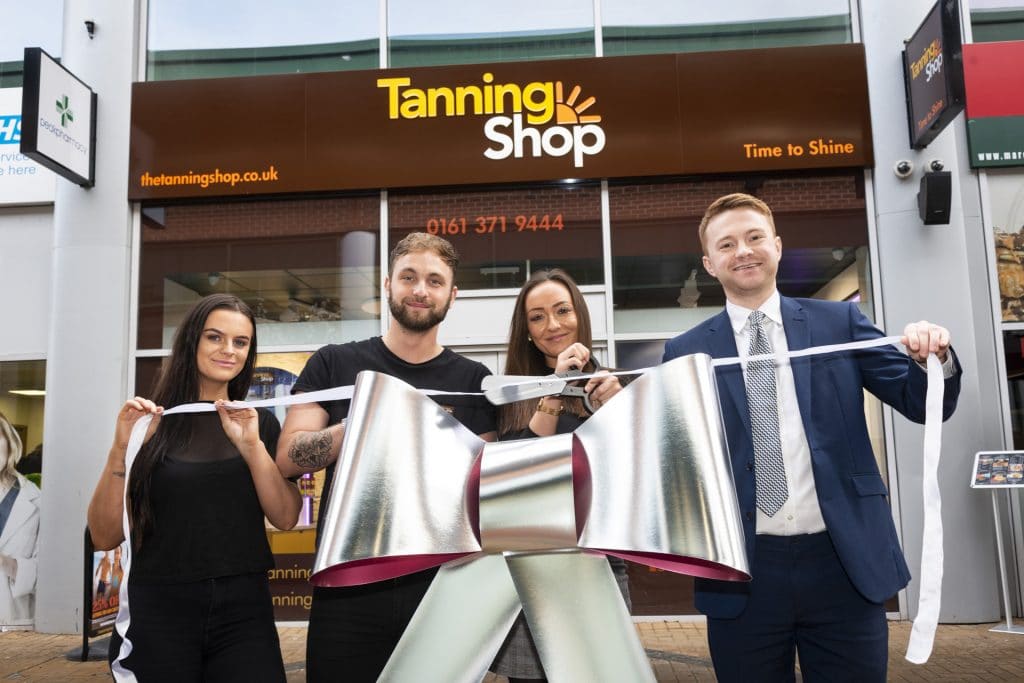 Press release
Thursday 15th November
The UK's largest tanning chain has launched its latest salon at east Manchester's Lime Square shopping centre this week.
The Tanning Shop was founded in 1991 and now has more than 90 stores across the UK offering responsible tanning solutions in a professional and friendly environment. The Openshaw salon can be found next to the pharmacy at Lime Square and the Marco Reas café.
The salon opened on Tuesday and the new business at the centre has created five new jobs. The Lime Square Tanning Shop has ten tanning booths including both stand up and lay down units and tanning treatments last from less than ten minutes to just over 20 minutes.
from the Tanning Shop said: "Having operated in central Manchester since 1994 we are delighted to be bringing our great range of tanning solutions to east Manchester and to be part of the Lime Square shopping centre. This particular salon will host some of the best value packages within the full company portfolio. We pride ourselves on being accessible, friendly and professional and our new Openshaw team look forward to welcoming their customers in the area."
All the company's staff are fully trained and all customers are given initial consultations which tailor their tanning programme around their skin type.
Mellissa Goff, from the Lime Square Management Team said: "We are delighted to welcome another great tenant to Lime Square and with the team at the Tanning Shop all the very best in their new location here in Openshaw."
To find out more about the prices and services offered at the Tanning Shop and to book online visit https://thetanningshop.co.uk/manchester-openshaw/ And to keep up to date with news and events at Lime Square go to www.lime-sq.co.uk