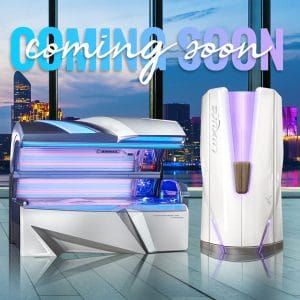 Maximise Your Tanning Potential with the UK's Leading Tanning Provider!
There is a reason we are UKs biggest tanning shop chain, with over 25 years of tanning experience, 80+ sunbed shops nationwide and state of the art sunbeds ensuring you get the best result from your tanning session!
The Tanning Shop has changed the face of the tanning industry; ensuring our tanning salons are equipped with state of the art sunbeds, fully trained tanning consultants, a wide range of quality products and modern stores.
We are a brand you can trust, helping you achieve the best result the safest way! New to tanning? Don't worry! We will help you every step of the way
WHERE TO FIND US!
You will find us located on Speke Retail Park, giving you convenience every day!
Address: Liverpool, Speke Retail Park, L24 2WZ
WHAT CAN YOU EXPECT?
As part of The Tanning Shop family, customers of the brand-new Liverpool Speke tanning shop will benefit from…
The Most Advanced Sunbed Technology: The Tanning Shop Liverpool Speke will have some of the most advanced sunbeds in the UK including Vegas Lay Down and Hapro V8 Stand Up
The Customer Promise: All our Tanning Consultants are fully trained to offer you the best service, advice and assistance. The Tanning Shop is absolutely dedicated to providing the highest levels of customer service.
Lamp Guarantee: The Tanning Shop is passionate about enabling clients to achieve a gorgeous tan and our lamps are essential. This is why we promise to change lamps before they reach 25% of the manufacturers predicted lamp life to prevent loss of tanning potential!