Our brand new Tanning Shots have launched across our stores and have been flying off the shelves! Let's see what our Store Managers and Brand Ambassadors think about our NEW Tanning Shots.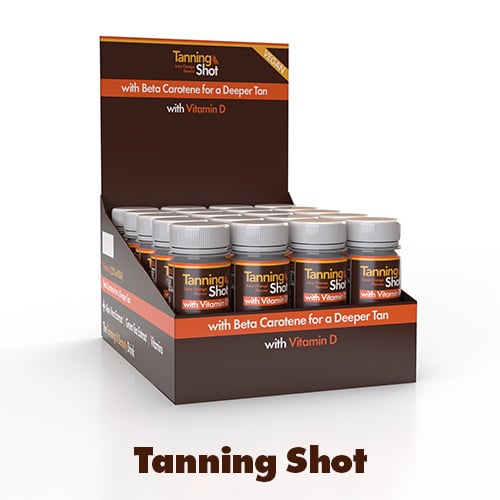 Colindale Store Manager Alexis
 "These shots taste so good! A juicy orange flavour that's not too sweet and not bland. They have definitely made my skin feel a lot smoother and have helped calm down any redness after my sessions too. I think the added boost of vitamins and Beta Carotene really helps to give you a natural but darker colour. I've taken 1 before every session and have seen major improvements within just a couple of sessions! I would definitely recommend these drinks to anyone looking for an extra boost in their tanning journey"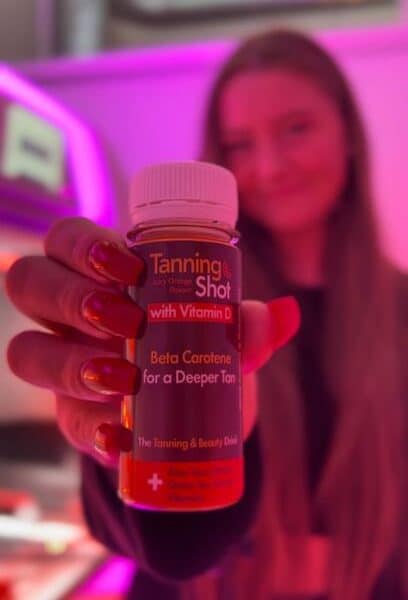 Speke Store Manager Emily
 "Since I have been using the tanning shots I haven't half noticed a difference to my skin, it feels so smooth and soft to touch, my complexion has become a lot more even and brighter my skin feels so rejuvenated. I love the orangey flavours! I feel like the vitamins in this drink have improved my energy levels daily, I have felt great since using the tanning shots!"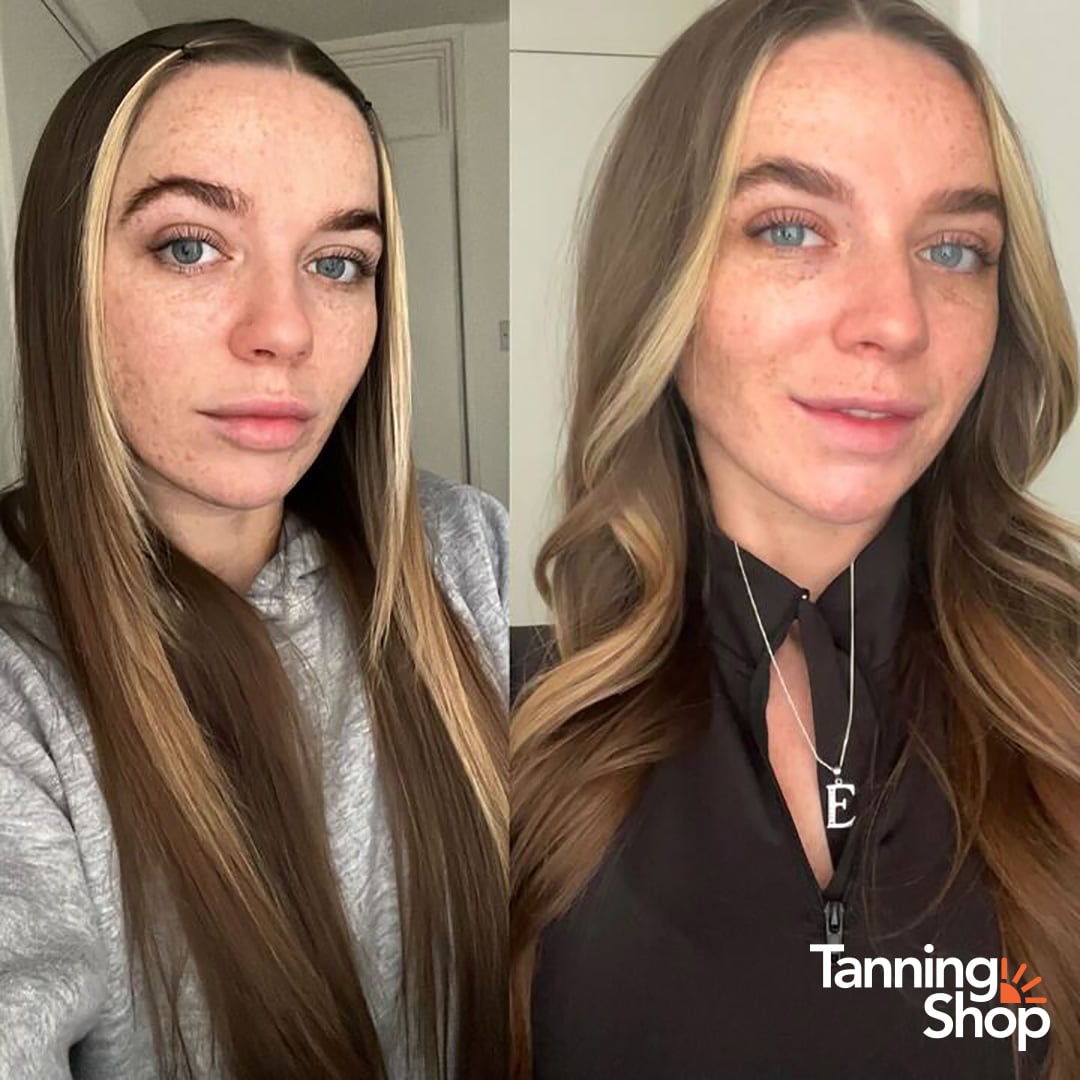 Cheltenham Store Manager Beth 
"I found the tanning shot a really pleasant taste, it's not an overpowering flavour or bitter to drink. I would describe it as being very similar to orange squash! When having a sunbed I always use a tanning shot alongside a cream, as I feel doubling up on both really does make me tan darker and I can tell the difference when I don't use one! I have noticed my skin isn't as dry as I tend to get eczema. It also feels smoother than before after getting a sunbed. I've also noticed that my skin isn't breaking out.
With all the added vitamins, I don't feel as tired as usual, and feel like I've got a lot more energy.
Overall, I would always recommend a tan shot when tanning as you are healing your skin from the inside. Healthy skin = better tan!"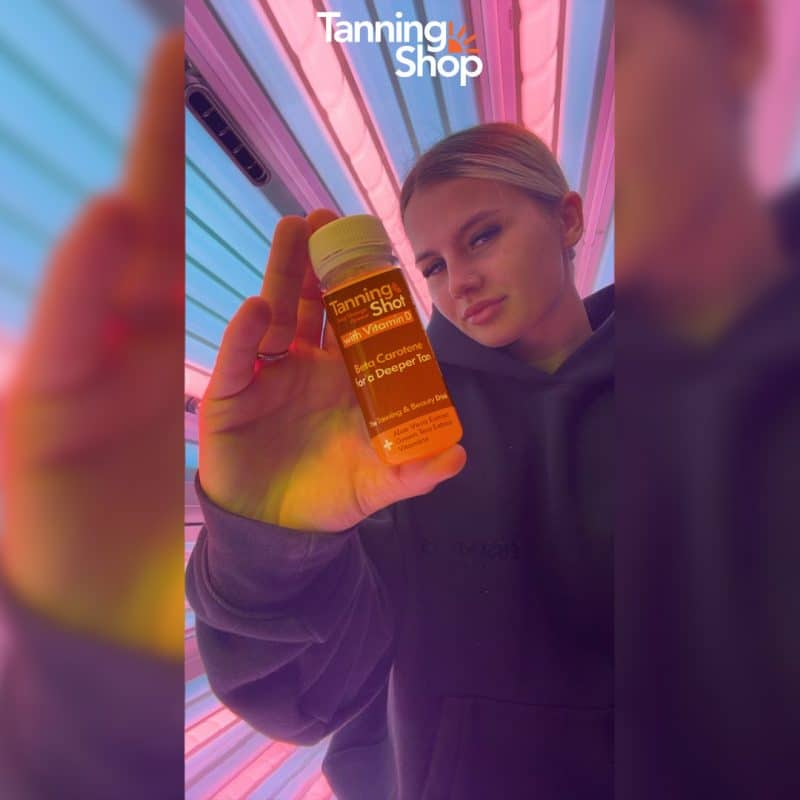 Brand Ambassador – Chanelle Sadie Paul
"What an amazing shot of joy these are!
Firstly, the taste… Juicy, zesty & refreshing! I wanted to drink a whole glass of this delicious orange flavoured drink! My skin is left feeling soft and nourished & my tan is deep and intense and knowing I'm getting to add all these nutrients to my body in such a tasty way is so easy to do. I honestly can't believe the benefits my skin feels & how much I've tanned in the process.
I highly recommend The Tanning Shop's, Tanning Shots alongside your tanning session for an even more radiant, deeper and longer lasting tanning result!"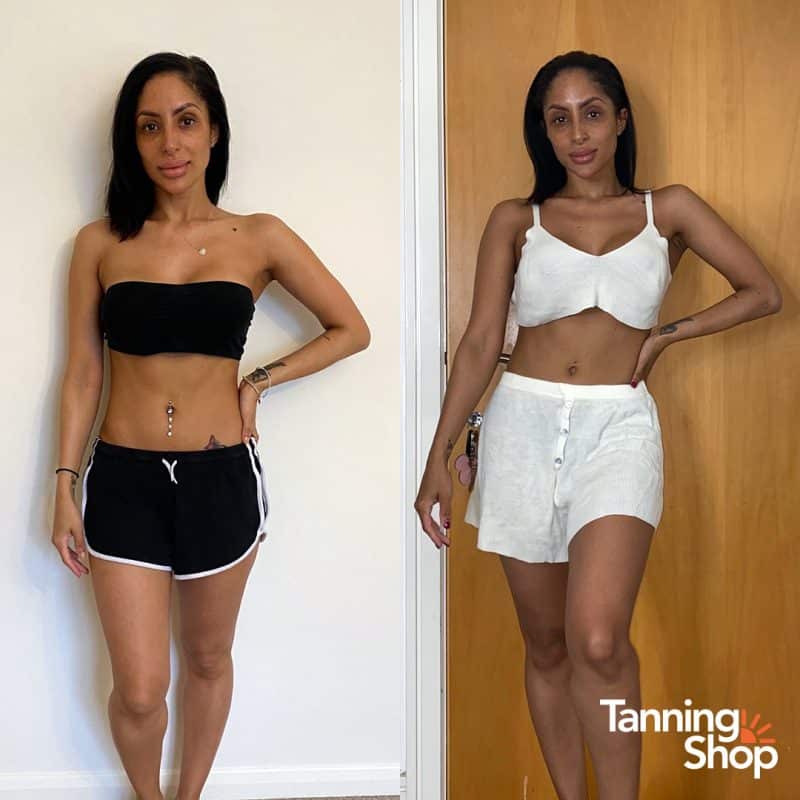 Purchase yours in-store today for ONLY £2.00