Are you looking for a head-turning tan in 2023? Then look no further than The Tanning Shop in Cheltenham. 
Cheltenham is home to not one but TWO Tanning Shop stores, in both Coronation Square and Cambray Place. By joining as a customer did you know you can use your minutes in both of our Cheltenham stores? That means you can choose from a huge selection of beds including; the Ergoline Hybrid, Megasun 7000 and Megasun 6900, Hapro V8, Alisun V600, iBed, and the Mystic HD Automated Spray Booth! 
At The Tanning Shop, our core philosophy has been the same since 1990, to provide responsible tanning solutions in a luxurious, professional and friendly environment. Our stores are equipped with a range of state-of-the-art sunbed beds and automated spray tanning machines that provide you with nothing but a luxury experience. 
Cambray Place Tanning Shop has been in Cheltenham for over 10 years and we have recently welcomed Beth into the manager role at this store. While Danielle manages our Coronation Square store which opened its doors in 2019. Both Beth and  Danielle bring a wealth of knowledge and experience to their roles as managers and have bright visions for the future of the stores!
Want to know more about some of the beds you can use as a customer in Cheltenham? It's time for a beducation! 
 Check out the Megasun 7000, this UV sunbed provides an invigorating and rejuvenating tanning experience. Equipped with 6 specialists p2 tubes which are designed and proven to work with conventional UV technology to stimulate the production of Vitamin D3.Plus 49 high-end LEDs to boost collagen to renew skin elasticity and tone. This bed also is home to specialist a specialist facial tanning system, with specially coated filter discs and glass reflectors for maximum tanning comfort for the face and décolleté.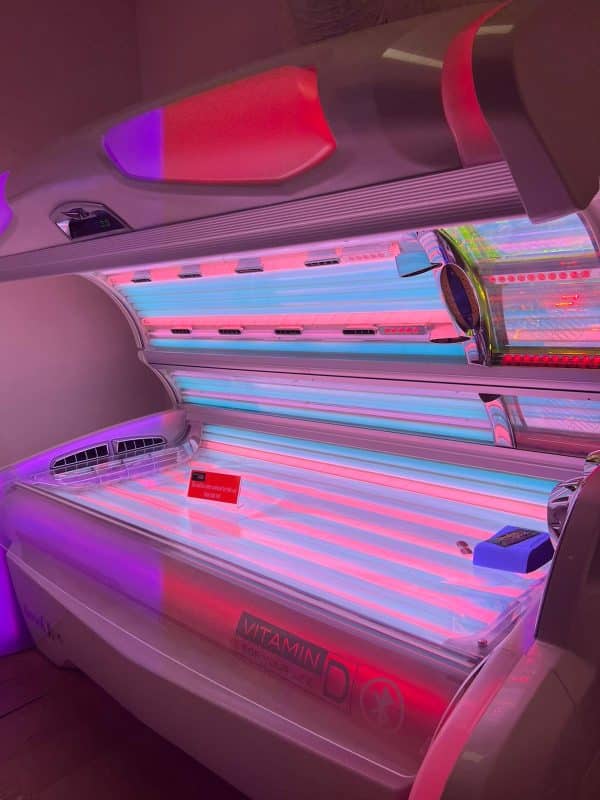 The iBed, is fitted with many features including aroma, breeze, and iSound. The bed is known for providing an exceptionally comfortable tanning session ensuring a completely even tan with the rotation of the UV lamps!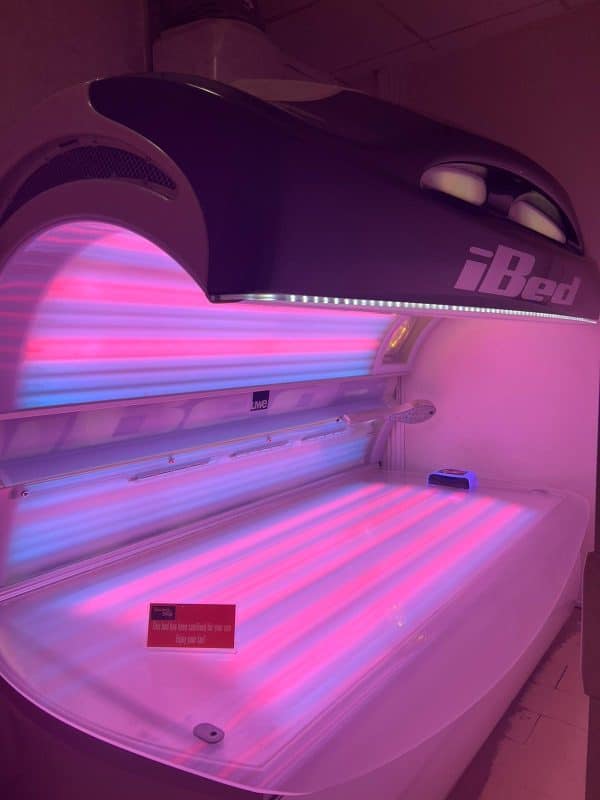 The Ergoline Hybrid is a UV sunbed that uses a combination of 0.3 UV tanning lamps with red light lamps to give the most natural tan with longer-lasting results. The Hybrid system delivers optimum tanning results whilst providing exceptional skincare. This bed is fitted with a full body cooling system and aqua mist to ensure you have the most comfortable session.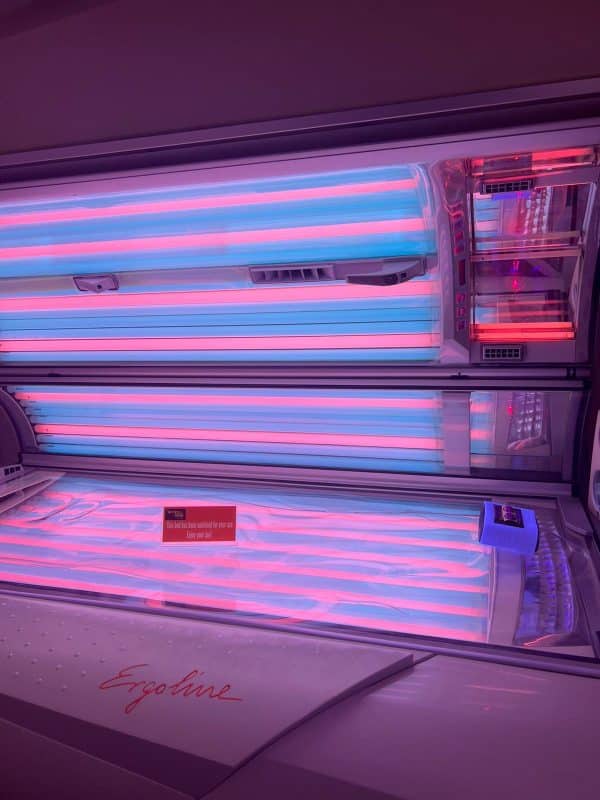 The stand up V8 sunbed, choose a relaxing stand-up tanning experience with extra-large 2-meter tubes to ensure an even all-over tan, 3 step adjustable coolers ensure a pleasant temperature while tanning. For a completely natural cooling experience, Qsens sprays a refreshing water mist onto your tanning body. Easily control your tanning preferences with a state-of-the-art Ambient FlowLight display including smart touch control.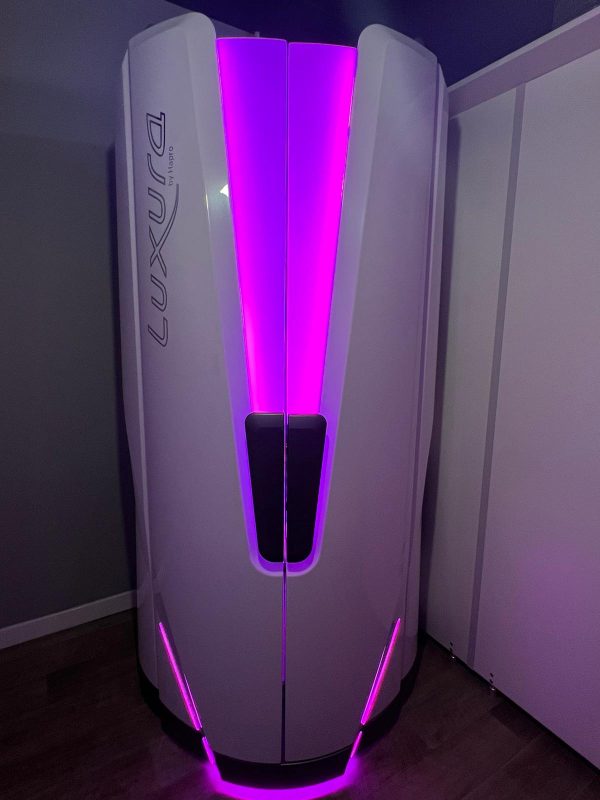 The Mystic Spray – looking for an instant tan in minutes? Look no further, the mystic spray automated tanning booth can do that for you! With a range of tanning shades, there is a shade for everyone; Light, Medium & Dark. You also have the option to add extra bronzers. Feel the light spray cover your body with a voice guide assisting you with movements in the booth to ensure an all-over-even tan. 
The real question is – which bed will you choose to try first?