Are the pumpkins all carved and ready for Halloween? Have you got your Halloween costume planned out for Halloween parties? Most importantly have you thought about how your Halloween outfit will look with a glowing tan? Carve some ME time out and come along to The Tanning Shop to go from ghostly to glowing.
You know you want to look scarily good this weekend for your Halloween plans. Are you going to your Halloween party as a duo, if you've got a couples Halloween costume get your partner to come and tan as well, and with our refer a friend scheme you can earn £5 for FREE! *T&C's Apply 
Worried you don't have time to get your ghoulish glow ready? Don't worry we have a few last minute solutions for you to avoid being ghostly this Halloween-
Get a tan in minutes with our spray tanning facilities. *Selected stores
Our automated spray tanning booths have the option of three shades to choose from; light, medium & dark. You can find out the process of the automated spray booth here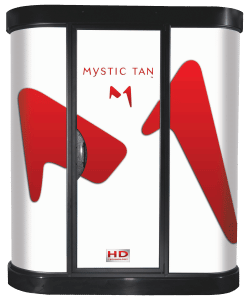 Now, let's talk bronzers and how you can get your last-minute glow with our state-of-the-art UV sunbeds?
Get an instant glow with our range of bronzer sunbed lotions. We offer a huge selection of both Natural (Immediate Bronzers) and Delayed Bronzers (DHA bronzers) in our stores.
Natural bronzers will give you an instant colour and encourage a development of a natural tan. The bronzers will last up to 2 days and will wash off with water. The colour provides immediate results of a natural looking glow.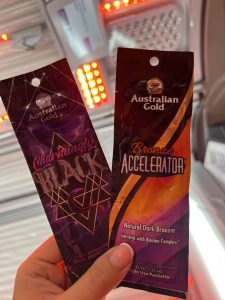 Delayed bronzers take 2 – 4 hours before seeing results whilst your natural tan is developing underneath. Using a delayed bronzer provides a deeper, longer lasting colour. They can last up to 5-7 days depending on your prep and maintenance of your skin.  Delayed bronzers are ideal for those tanners who are running low on time to tan more than once a week.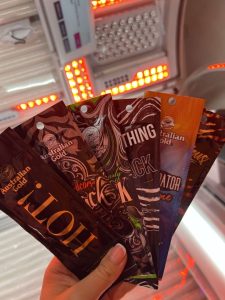 What bronzer will you choose?
There's no way you need to be a ghost this Halloween now.