Everyone loves a tan by the beach! The Tanning Shop have you covered with not one but two stores in Brighton; Central and Western.
The Tanning Shop provides both UV and Spray tanning solutions. Whether you're looking for an instant tan or to start your tanning journey, The Tanning Shop have got your back!
Both stores are home to state-of-the-art equipment including stand up, lay down tanning beds and Spray Tanning.
Brighton Central has a Megasun 6900 which offers 3 pre-select buttons to tailor your tanning session to your skin type; Basic, Mediterranean and Caribbean. The bed is equipped with specialist tubes which help the stimulate the production of vitamin D. Alongside LED's that boost collagen to renew skin's elasticity and tone.  The stand-up bed; Hapro V7 is kitted out with superior cooling fan technology and a state-of the-art music system. Let's not forget about the automated spray booth; Versaspa Pro, this spray booth offers 3 shades of tan, light, medium and dark, a tan for everyone!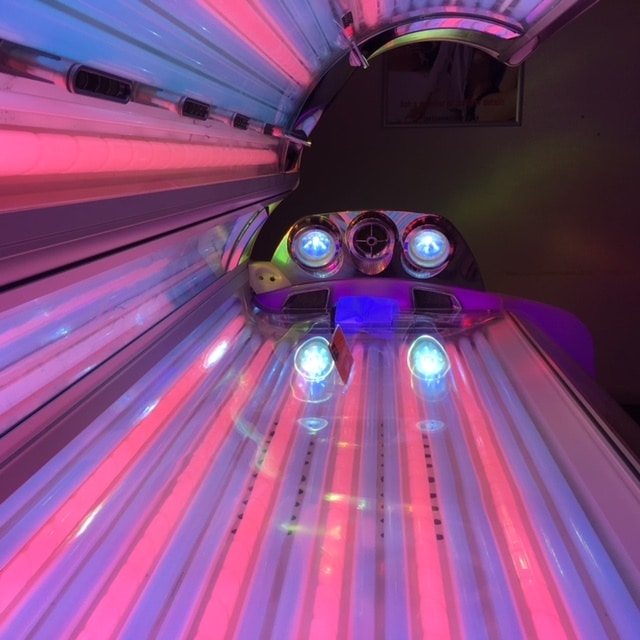 Brighton Western Tanning Shop, located a 7-minute walk from Central Tanning Shop has a selection of beds to choose from including a sensor controlled tanning bed, fancy!
The Sun Angel is a sensor-controlled lay down bed that takes 2 readings of your skin and lamps accordingly will emit the correct amount of UVA/B for a 20-minute session. Another lay don in-store is the iBed, that has an exclusive iSwing technology, the rotation of the LED's ensures all areas are evenly tanned. Other features include, aroma, breeze and iSound all which can be controlled by you!
Alternatively, if you prefer a stand-up tanning session Alisun V600 is the bed for you. This vertical tanning bed is designed with comfort in mind, fitted with both shoulder and facial tanners to provide an even all-over tan.
Finally, Western has an automated spray booth; Mystic HD. This spray booth provides and even and natural looking tan within hours. The booth will guide you through the entire session so you don't need to worry about this! The spray comes in 3 shades, light medium and dark, a shade for everyone!
Spray or UV Tanning is the question, which are you going to try?