We are moving!
The Tanning Shop Hammersmith, part of the UK's largest established tanning chain, is moving to a bigger salon, providing a total of 12 tanning rooms.
With over 25 years of experience and over 80 thriving stores nationwide, we are able to provide our clients with amazing prices and package deals.
The Tanning Shop has changed the face of the tanning industry; ensuring stores are equipped with fantastic beds, fully trained tanning consultants, a wide range of quality products and modern stores.
Clients can expect a professional tanning environment with innovative tanning equipment and fantastic value package deals.
To find out more about whats on offer at our all new Hammersmith salon visit their store page

How To Find Us!
Our new salon is at 85 King Street, London, W6 9HW
We are located close to the Hammersmith underground station in this bustling shopping district next door to Creams Co and opposite Primark and New Look.
This fantastic new location will offer a excellent range of equipment, from the most innovative and advanced KBL 7000 Lay-down beds to the convenience of V8 stand-up booths.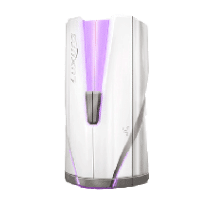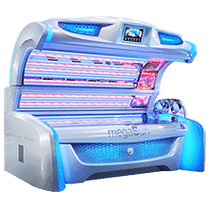 What Can You Expect
As part of The Tanning Shop family, customers of the brand new Hammersmith store will benefit from…
The Most Advanced Sunbed Technology: The Tanning Shop Hammersmith will have the most advanced sunbeds in the UK, why not visit us and take a look, you can book online now!
The Customer Experience: The Tanning Shop is absolutely dedicated to providing the highest levels of customer service and as such, we provide full training to all of our tanning consultants.
Lamp Guarantee: The Tanning Shop is passionate about enabling clients to achieve a gorgeous tan and our lamps are essential. This is why we promise to change lamps before they reach 50% of the manufacturers predicted lamp life to prevent loss of tanning potential!
Customer Charter: The Tanning Shop Customer Charter is our Promises To You. Read Our Full Customer Charter Here.
Our aim is to provide an enjoyable tanning experience and help you to build and keep a gorgeous golden tan all year round!
We hope you enjoy your visit to The Tanning Shop Hammersmith and welcome your feedback. Contact us via www.thetanningshop.co.uk and we will be happy to assist you.
Don't forget to download our mobile app for an easy way to find, contact and book your nearest salon as well as receiving notifications of competitions, special offers and latest news direct to your device.